Eric Reese '08 to Teach in South Korea Under Fulbright Award
May 23, 2008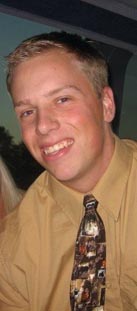 May 23, 2008, Greencastle, Ind. - Eric M. Reese, a May 2008 graduate of DePauw University, will spend a year in South Korea teaching English to young people as a result of receiving an international graduate study and research grant through the 2008-09 Fulbright U.S. Student Program competition. Fulbright student grants aim to increase mutual understanding among nations through educational and cultural exchange while serving as a catalyst for long-term leadership development.
As announced earlier this month, Michele T. Villinski, James W. Emison III Director of the Robert C. McDermond Center for Management and Entrepreneurship and associate professor of economics and management at DePauw University, is the recipient of a Fulbright Award for the 2008-09 academic year. With the award, Dr. Villinski will have the opportunity to spend the upcoming year teaching environmental and natural resource economics and policy at Universitas Surabaya (UBAYA) in Surabaya, Indonesia.

Reese spent January 2007 on a Winter Term in Botswana for a course titled Botswana: Culture, Health and Tradition in Contemporary Southern Africa. One day during the month-long experience, "I found myself in a position I never thought I would be in," Reese wrote in his Fulbright application. "I was standing on the sidelines of a dusty field in Botswana watching a soccer game between children from a local AIDS orphanage and students from DePauw University. An odd situation for a person from a town in Indiana with only one stoplight, this experience served to implant in my brain the power of cultural interaction."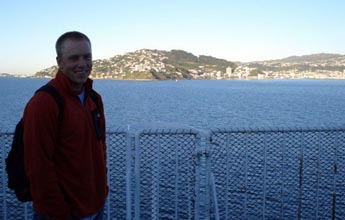 A double major in economics and history from Walkerton, Indiana, Reese also played baseball for the Tigers. "As a student at DePauw, I knew little about Botswana, but that did not matter to the children on that blistering hot day in Southern Africa," he continued. "We found a way to interact that was not only fun for both sides, but constructive in teaching us that no matter the supposed differences, people can always find things in common. My three week trip to Botswana also allowed me to find out something meaningful about myself; I love to work with and be around children in most any capacity."
With future plans to attend law school, Reese wrote to the Fulbright committee, "My family and early life had a significant influence on my approach to life, but it is my time at DePauw University which has had the greatest impact. I arrived at school as a small-town kid from Indiana who knew virtually nothing of the outside world. My time at DePauw, both on and off campus, has enabled me to broaden my perspective on the world and continued to fuel my desire to learn. In the classroom, learning to cultivate my own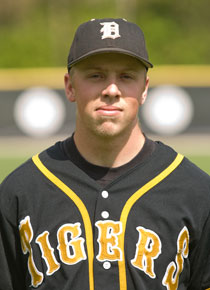 philosophy and outlook towards education has become a major accomplishment. Characteristics like discipline, focus, and balance have become central in my approach to education. In addition, meeting people of various backgrounds has allowed me to critically evaluate my own positions regarding education and the world around us. I learned to absorb everything in my vicinity and to have an open mind to ideas that I may find uncomfortable at first. My experience abroad has also shaped my perspective on who I am and what I want to become."
The 2008 graduate concluded, "In immersing myself in the educational system of South Korea, I will gain important insights into the role of education policy on students and teachers. With my background in historical reading and my economic skills which enable me to apply information practically, this experience would allow me to continue to broaden my perspective on education and how it is shaped on both a local and a comparative level."
"Eric is well qualified for this award," says Douglas E. Harms, professor of computer science at DePauw and the University's Fulbright Program Adviser.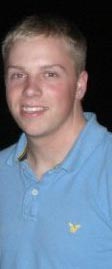 "He has taken several education courses, worked with special needs students, and participated in the Big Brothers mentoring program. His respect for teachers derives from having teachers in his family. These experiences have helped him recognize and be sensitive to problems of cultural bias in education. Eric will use his interest in baseball and sports as a way to form relationships outside the classroom with his students in South Korea, and this is an excellent way for him to become integrated into his South Korean community."
Sponsored by the U.S. Department of State, the Fulbright U.S. Student Program is the largest American international exchange program offering opportunities for students and young professionals to undertake international graduate study, advanced research, university teaching, and teaching in elementary and secondary schools worldwide. The U.S. Student Program currently awards approximately 1,500 grants annually in all fields of study, and operates in more than 155 countries worldwide. Fulbright full grants generally provide funding for round-trip travel, maintenance for one academic year, health and accident insurance and full or partial tuition. Since its inception in 1946, the Fulbright Program has provided more than 286,000 participants,
chosen for their leadership potential, with the opportunity to observe each others' political, economic and cultural institutions, exchange ideas, and embark on joint ventures of importance to the general welfare of the world's inhabitants. Learn more by clicking here.
To contact Dr. Harms, the recipient of a Fulbright Award for the 2004-05 academic year, send an e-mail to dharms@depauw.edu.
DePauw was among the "Top Producers of Fulbright Awards for U.S. Students, 2007-08" according to a chart published in the October 26, 2007 edition of the Chronicle of Higher Education. The University continues to be one of the top colleges in the United States for the percentage of students who study abroad, according to Open Doors 2007, a report by the Institute of International Education.
Back