Eradicating Partisanship Begins Within the US Capitol's Walls, Says Lee Hamilton '52
September 3, 2008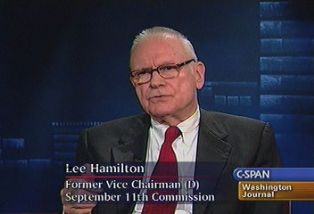 September 3, 2008, Greencastle, Ind. - "Americans may be tired of partisanship they've seen on Capitol Hill, but it's worth knowing there are some basic institutional forces at work making it difficult to overcome," writes Lee Hamilton, veteran statesman and 1952 graduate of DePauw University. In a newspaper op-ed, Hamilton describes the perks the majority party in Congress enjoys -- from fancy meeting rooms to the lion's share of budget dollars -- while the minority party must hold its meetings in the basement. "The difference between the majority party and the minority party is great in many ways. That's one reason intense partisanship we've seen on Capitol Hill for more than a decade has a sharp edge," he states.
Decreasing the partisan atmosphere, asserts Hamilton, "won't happen without concerted effort by majority and minority in both houses of Congress to behave in ways making the vast gulf in potential power and perquisites somewhat narrower. How the majority treats the minority, and vice versa, is important in terms of setting atmosphere and tone on Capitol Hill. As things stand at the moment, each side tries to manipulate the process to set up votes with an eye toward gaining a partisan advantage enabling them to win another seat or two, rather than producing good legislation. This can be changed only by a wholesale attitude shift on the part of both parties."
He continues, "For the majority, this means being aware it sets the tone, and consulting with members of the minority party -- treating them as colleagues and not as enemies -- should be a normal part of doing business. Equally important, the minority has a responsibility not to gum the works by taking advantage of arcane rules of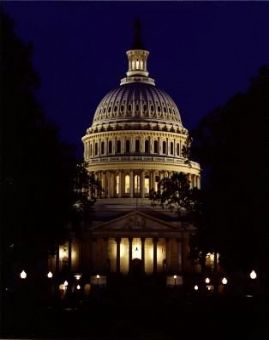 procedure or trying to turn every iota of legislative business to its political advantage."
A Democrat who served Southern Indiana for 34 years in the U.S. House of Representatives, Lee Hamilton co-chaired the Iraq Study Group and 9/11 Commission. He concludes, "Overall tone ought to be mutual respect and fairness ruled by a constant awareness Congress is there to serve American people and to make the country work, not to offer an arena for conferring on one party or the other a political advantage. Only then can people who serve in Congress free themselves from institutional forces making it such an unpleasant place for many to serve."
Read the complete text at the Web site of the Mountain Mail of Salidas, Colorado.
This month, Hamilton will return to the DePauw campus to participate in DePauw Discourse 2008: America's Role in the World.
Learn more about him in this recent story.
Back