Bartlett Center is Certified LEED Gold; DePauw 1st in State with Two Such Buildings
April 15, 2009
April 15, 2009, Greencastle, Ind. — The Bartlett Reflection Center, which is located within the DePauw University Nature Park, has received LEED® (Leadership in Energy and Environmental Design) Green Building Rating System Gold certification from the U.S. Green Building Council. The building, which will be dedicated next Friday afternoon, joins the Janet Prindle Institute for Ethics, which became the state's first LEED-New Construction Gold building last spring. DePauw is now the only institution in Indiana with more than one LEED Gold building.
Designed by CSO Architects, the Bartlett Reflection Center "is functional in terms of scope, and truly reflective of the goal of sustainability, while remaining mindful of our environmental impact," says Dan Moriarity, CSO principal. "DePauw University has made a tremendous commitment to LEED and should be recognized for their leadership in this regard," he adds.
Adjacent to the Prindle Institute for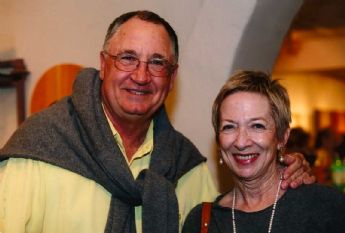 Ethics, the Bartlett Reflection Center provides a place for individual and group reflections in a quiet, natural setting. The two buildings are joined by a series of waterfalls and streams of water. The Reflection Center complements the Institute by offering a space conducive to meditation and contemplation.
A gift by Jim and Sue Bartlett, both 1966 graduates of DePauw, made the Reflection Center possible. Jim Bartlett served on the University's Alumni Board from 1991-97, and was its president from 1995-97. He has served on the Board of Trustees since 1995. In 2001 he received an Alumni Citation.
The Bartlett Reflection Center will be dedicated next Friday, April 24, at 4:30 p.m. The ceremony is open to all.
Visit the DePauw Nature Park online.
On September 15, 2008, DePauw President Brian W. Casey signed the American College & University Presidents Climate Commitment, joining 575 college and university presidents and chancellors across
America who are pledging to neutralize the greenhouse gas emissions of their institutions and make environmental awareness a key component of campus life. Learn more about DePauw's sustainability efforts by clicking here.
On August 21, 2008, the National Wildlife Federation honored DePauw University for its efforts to promote sustainability in its report, "Campus Environment 2008: A National Report Card on Sustainability in Higher Education."
DePauw students recently worked with a state legislator to craft environmental legislation. Learn more in this article.
Back