Sophomore Headed to South Korea with Critical Language Scholarship
March 12, 2010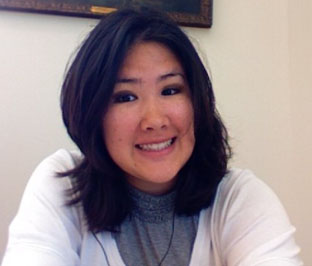 March 12, 2010, Greencastle, Ind. — The U.S. Department of State has notified DePauw University sophomore Lisa A. Poole that she is a recipient of a Critical Language Scholarship (CLS) to South Korea. Administered by the State Department's Bureau of Educational and Cultural Affairs, the competitive program will offer intensive summer language institutes overseas in thirteen critical need foreign languages for summer 2010.
The CLS Program is part of a U.S. government interagency effort to expand dramatically the number of Americans studying and mastering critical need foreign languages.
Last summer, Mary Howard '10 (pictured at right) participated in an intensive summer language institute in South Korea as the winner of a Critical Language Scholarship. Upon her return, she noted, "My experience was wonderful: it gave me new insights about the career I want to pursue, my Korean improved dramatically and I gained a deep understanding of Korean heritage. From the Washington, D.C. orientation to the long trip's travels to the more remote regions of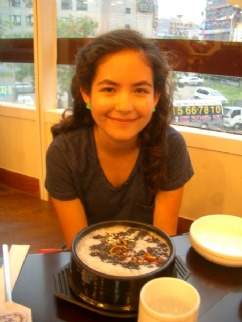 South Korea, I was constantly learning. Before the program, I knew that I wanted to work for the U.S. government, either with the State Department or another organization such as U.S. Agency for International Development. However, I am now convinced that the life of a foreign service officer is for me."
Learn more about the CLS program here.
In November 2009, Lisa Poole, who is a biochemistry major and East Asian studies minor, was honored by the "Realizing the Dream" program. Details can be found in this previous story.
For the fourth consecutive year, DePauw University is listed among the "Top Producers of Fulbright Awards for U.S. Students" in a chart published in October 2009 in the Chronicle of Higher Education. It's also again one of the leading colleges in the nation for the percentage of its students who study abroad, according to the 2009 Open Doors report.
Back