David Greising '82 Authors The Masters of Private Equity and Venture Capital
December 2, 2009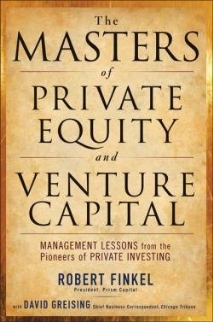 December 2, 2009, Greencastle, Ind. — David Greising, an award-winning journalist and 1982 graduate of DePauw University who recently left the Chicago Tribune to join the upstart, Internet-based Chicago News Cooperative, is co-author of The Masters of Private Equity and Venture Capital: Management Lessons from the Pioneers of Private Investing. Published by McGraw-Hill, the book is co-authored by Robert Finkel, president and founder of Prism Capital.
In the text, "Ten leading private investors share their secrets to maximum profitability," notes a synopsis, adding, "the pioneers of the industry share the investing and management wisdom they have gained by investing in and transforming their portfolio companies. Based on original interviews conducted by the authors, this book is filled with colorful stories on the subjects that most matter to the high-level investor, such as selecting and working with management, pioneering new markets, adding value through operational improvements, applying private equity principles to non-profits, and much more."
Order the book at Amazon.com.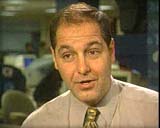 The editor of The DePauw while an undergraduate and the former Atlanta bureau chief for Business Week magazine, Greising was chief business correspondent for the Tribune. He is the author of I'd Like the World to Buy a Coke: The Life and Leadership of Roberto Goizueta and co-authored Brokers, Bagmen and Moles: Fraud and Corruption in the Chicago Futures Market. Greising and his wife, Cynthia Hedges Greising '82, collaborated on the children's book, Toys Everywhere!.
In 2006, David Greising won the Peter Lisagor Award for Exemplary Journalism. Learn more in this previous story.
Back