Fulbright Award Will Allow Mary Howard '10 to Teach in South Korea
May 8, 2010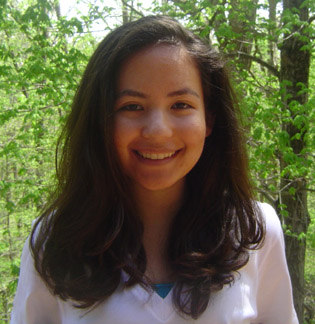 May 8, 2010, Greencastle, Ind. — DePauw University senior Mary A. Howard will teach English at a public school in South Korea during the upcoming academic year as a result of receiving an English Teaching Assistantship grant through the 2010-11 Fulbright U.S. Student Program competition. Fulbright student grants aim to increase mutual understanding among nations through educational and cultural exchange while serving as a catalyst for long-term leadership development.
Howard is the second DePauw senior to receive a Fulbright Award for the coming academic year. Danielle M. Shover has also been awarded a Fulbright English Teaching Assistantship and will travel to Spain to teach English to high school students in Madrid during the 2010-11 academic year.
"To successfully negotiate across cultures, I believe one must assume the roles of both student and teacher," Howard wrote in her application

for the Fulbright Award. "Besides the main purpose of successfully teaching students, a foreign language teacher must also be an ambassador. I do not merely want to teach grammar and vocabulary, but also broaden my students' interests in everything English language related. A teacher should be both an effective language educator but also a positive representative for their English speaking society."
She notes, "Throughout my college years, I have gained valuable teaching experience in various settings. During the summer of 2007, I worked as teaching assistant for the reading and writing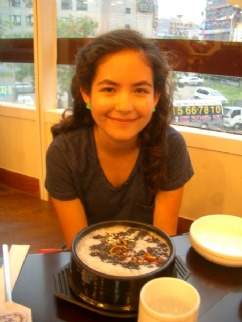 summer program at the International School of Bangkok. At DePauw's Academic Resource Center, I work as both a writing tutor and a speaking/listening consultant. Most of my clients are international students who need help developing their essays or simply want to practice conversing in English. Working as a tutor is gratifying because I can meet with regular clients and directly observe their progress throughout the semester."
Last year, Howard received a Critical Language Scholarship from the United States Department of State, Bureau of Educational and Cultural Affairs, and spent the summer in South Korea studying the Korean language at Kyung Hee University and immersing herself in the local culture.
"My interdisciplinary DePauw education has prepared me well for the flexibility and open-mindedness necessary when working abroad," she says. "My Honor Scholar courses have affected my education greatly by revealing the many connections between academic fields that may seem completely unrelated. As an Economics and
English (literature) double major, I have developed multiple ways of interpreting information. English literature, similarly, has provided me with both practical writing and interpreting skills but also developed my holistic knowledge about psychology, human interaction, and communication. The ability to approach issues from many perspectives is essential for an effective teacher, which my education has instilled in me."
Sponsored by the U.S. Department of State, the Fulbright U.S. Student Program is the largest American international exchange program offering opportunities for students and young professionals to undertake international graduate study, advanced research, university teaching, and teaching in elementary and secondary schools worldwide. The U.S. Student Program currently awards approximately 1,500 grants annually in all fields of study, and operates in approximately 130 countries worldwide. Fulbright full grants generally provide funding for round-trip travel, maintenance for one academic year, health and accident insurance and full or partial tuition. Since its inception in 1946, the Fulbright Program has provided approximately 290,000 participants, chosen for their leadership potential, with the opportunity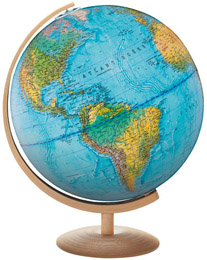 to observe each others' political, economic and cultural institutions, exchange ideas, and embark on joint ventures of importance to the general welfare of the world's inhabitants. Learn more by clicking here.
DePauw students and alumni who are interested in applying for Fulbright Awards may contact Humberto Barreto, Elizabeth P. Allen Distinguished University Professor and professor of economics and management, or Marion "Marnie" McInnes, professor of English and women's studies and director of nationally competitive scholarships.
For the fourth consecutive year, DePauw University is listed among the "Top Producers of Fulbright Awards for U.S. Students" in a chart published in October 2009 in the Chronicle of Higher Education. It's also again one of the leading colleges in the nation for the percentage of its students who study abroad, according to the 2009 Open Doors report.
Back