Duane Nickell '80 Offers Feedback on the State of Indiana's Public Schools
February 7, 2011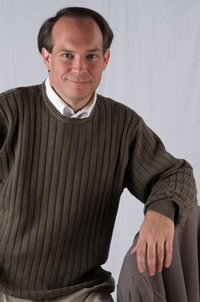 February 7, 2011, Greencastle, Ind. — In an item published in yesterday's Indianapolis Star, Duane S. Nickell, a physics teacher at Franklin Central High School in Indianapolis and 1980 graduate of DePauw University, notes that two recent surveys have gauged attitudes toward public education in Indiana. One of the polls was commissioned by the Foundation for Educational Choice, which advocates for school vouchers, and found that people are dissatisfied with the state of education and favor charter schools. The other poll, by the Bowen Center for Public Affairs at Ball State University, determined that 79% of Indiana residents are either very or somewhat satisfied with public schools.
"Ultimately, the debate about school reform comes down to the question: Whom do you believe?," Nickell writes. "Do you believe a poll commissioned by an advocacy group or a poll done by a state university? Do you believe a movie (Waiting for Superman) or a book written by a highly respected education scholar (Diane Ravitch's The Death and Life of the Great American School System)? Do you believe [Indiana Governor] Mitch Daniels and [State School Superintendent] Tony Bennett or the many letters from classroom teachers that have appeared on the Star's editorial pages?"
Read more at IndyStar.com.

Dr. Nickell authored the book, Guidebook for the Scientific Traveler: Visiting Astronomy and Space Exploration Sites Across America. Learn more about him in this previous story.
Back