Norman Leonard '78 Receives Lilly Teacher Creativity Fellowship Award
April 28, 2011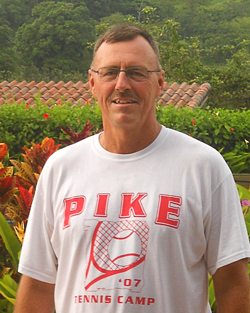 April 28, 2011, Greencastle, Ind. — Norman H. Leonard, environmental science teacher at Pike High School in Indianapolis and 1978 graduate of DePauw University, is the recipient of a 2011 Lilly Teacher Creativity Fellowship Award. The $8,000 fellowship will allow him to study neotropical herpetology in Panama, and then return to study reptiles and amphibians in central Indiana and at Pike High School.
From June 15-30, Leonard -- who studied botany and bacteriology at DePauw -- will study at the Institute for Tropical Ecology and Conservation on Isla Colon, an island off the east coast of Panama, at the Bocas del Toro Biological Field Station.
One of the longest-standing programs of Lilly Endowment, the Teacher Creativity Fellowship Program is designed to support teachers' creative projects that are personally renewing and intellectually revitalizing while benefiting their students' engagement in the learning process.
Last summer, Leonard was selected a fellow of the Toyota International Teacher Program, which allowed him to spend 17 days traveling to Miami and Costa Rica.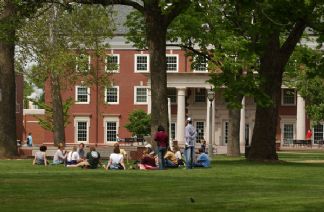 In April 2010, Leonard coordinated efforts of 120 community volunteers to remodel the inside and outside of the high school's greenhouse as well as replant its outdoor lab. The efforts were made possible by a Lowe's Hero Award Grant of $17,000 for Pike Township Schools.
Leonard, who holds master's degrees from Indiana University and Washington University (St. Louis), also was honored with several awards in 2010, including the IPL Golden Apple Award for science teaching excellence, Pike High School Teach of the Year and MSD Pike Township Schools Teacher of the Year.
Back