Prof. David Callies '65 Co-Authors A Concise Introduction to Property Law
November 29, 2011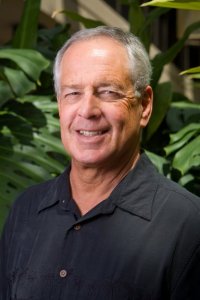 November 29, 2011, Greencastle, Ind. — David L. Callies, Benjamin A. Kudo Professor of Law at the University of Hawaii at Manoa's William S. Richardson School of Law and 1965 graduate of DePauw University, is a co-author of A Concise Introduction to Property Law. The title "is first and foremost a casebook, designed to expose first year law students to the rich heritage of American Property Law through the study of court decisions," notes a synopsis.
"Instructors will find many of the familiar cases used in most Property textbooks, as well as many new ones," it continues. "The notes in all chapters not only point out legal developments and additional cases, but also include substantial detail on the historical and social context in which the principal cases arose. The notes also provide a glimpse into the lives of the parties to the cases, some of whom are famous and many of whom are not. The book also has a definite inter-state comparative law perspective. This is primarily manifested by special attention to cases arising in the state of Hawaii, the one American jurisdiction whose property history departs from the national experience in dramatic ways."
Learn more by clicking here.
A political science major at DePauw, Callies went on to earn graduate degrees from the University of Michigan Law School (J.D.) and the University of Nottingham (LL.M.). He is a past foreign fellow and present life member of Clare Hall, Cambridge University.
Dr. Callies is is past chair of the Real Property and Financial Services Section of the Hawaii State Bar Association; past chair of the American Bar Association Section of State and Local Government Law and the recipient of its Lifetime Achievement Award in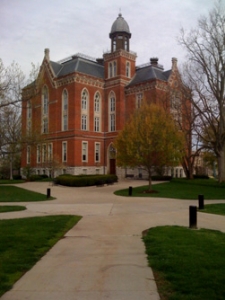 2006; past chair, section of state and local government law, the American Association of Law Schools; past chair, Academics Forum, and member of Council, Asia Pacific Forum, of the International Bar Association; a member of the American Law Institute (ALI), College of Fellows of the American Institute of Certified Planners (FAICP), and of the American College of Real Estate Lawyers (ACREL). He is also a board member of the Rocky Mountain Land Use Institute in Denver, the Institute for Local Government Studies in Dallas, APA's Planning & Environmental Law digest, the Holy Nativity School in Honolulu, and the Social Science Association of Honolulu.
His previous books include: Bargaining for Development: A Handbook on Development Agreements, Annexation Agreements, Land Development Conditions and Vested Rights; Taking Land: Compulsory Purchase and Land Use Regulation in the Asia-Pacific; Property and the Public Interest; Preserving Paradise: Why Regulation Won't Work and The Role of Customary Law in Sustainable Development.
Back