NSF Grant Will Support Research of Prof. Tim Cope and His Students in China
March 1, 2012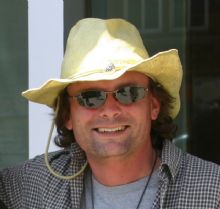 Tim D. Cope, associate professor of geosciences at DePauw University, has been awarded a $144,000, three-year grant from the National Science Foundation. The funds will support Dr. Cope's project, "Tectonic Development of the Yanshan Fold-Thrust Belt, Northeast China."
Through the project, Cope will be taking approximately three students to China each summer of the grant period to assist him with the research project.
"This grant will allow Tim to continue his already very successful published work on the tectonics of northeastern China, and, directly involve DePauw University students in the project," notes Jim Mills, Ernst R. Smith Professor of Geosciences at DePauw and chair of the department of geosciences.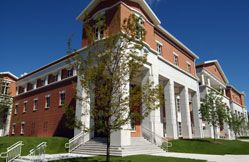 "We are very excited about this news and wish to congratulate Tim on all the hard work that he has devoted to securing this grant opportunity."
Learn more about the project here.
Tim Cope is also cited in this previous story.
Back