Gift of $10 Million from Janet Prindle '58 to Endow Ethics Institute
February 10, 2014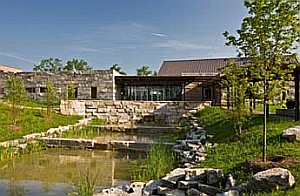 President Brian W. Casey announced today that a $10 million commitment from Janet W. Prindle '58 will create an expanded endowment for the University's Janet Prindle Institute for Ethics.
First established in 2005, the Prindle Institute is dedicated to the study of ethics, incorporating ethical inquiry into the University curriculum and hosting a wide range of lectures and symposia centered on ethics, philosophy and leadership. The new endowed resources will undergird the Institute's programming, building upon a 2005 gift from Prindle, which supported the Institute's construction.
"The Prindle Institute has been an remarkable addition the intellectual life of this campus and this gift will ensure that it remains a focal point of the academic program on our campus," said President Casey. "The capacity for ethical inquiry and reflection is central to the education of our students and with Janet's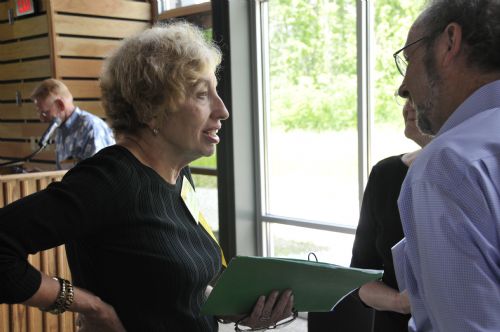 generosity we will further establish the Institute as a central feature of academic life at DePauw."
Ms. Prindle is a former managing director of Neuberger Berman LLC, an investment management firm in New York City. She was the firm's first female partner and was also among the first to establish socially conscious investment funds.
"The importance of critical thinking about ethical issues was at the forefront of my mind when we established the Institute, and I feel even stronger about that need today," said Prindle. "Our fundamental goal is to ensure the long-term strength of the Institute as a place known for engaging students and faculty with the most pressing ethical questions of the day."
Each year, hundreds of students and faculty attend lectures and seminars at the Institute, with nearly a dozen students serving as ethics interns. The
Institute's Undergraduate Ethics Symposium, hosted each spring, attracts other college and university students from across the country for a three-day workshop.
Prindle is an advocate for the career advancement of women and is an active mentor for young professionals. Prior to joining Neuberger Berman, she held portfolio management positions with Bessemer Trust Company, E.F. Hutton and Moody's Investor Services. She is a patron of Carnegie Hall and a board member of the Orchestra of St. Luke's and the Atlantic Classical Orchestra.
Back