Juan Pedroza '03 Awarded Ford Foundation Predoctoral Fellowship
April 1, 2014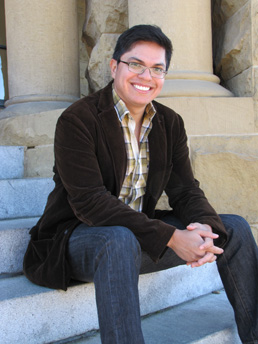 Juan M. Pedroza Jr., a 2003 graduate of DePauw University, is the recipient of a 2014 Ford Foundation Predoctoral Fellowship. Currently working toward a Ph.D. in sociology at Stanford University, Pedroza will use the award to spend the next three years studying the intersecting fields of social inequality and immigration.
Through its Fellowship Programs, the Ford Foundation seeks to increase the diversity of the nation's college and university faculties by increasing their ethnic and racial diversity, to maximize the educational benefits of diversity, and to increase the number of professors who can and will use diversity as a resource for enriching the education of all students. Fellowships are awarded in a national competition. Awards are made to individuals who, in the judgment of the review panels, have demonstrated superior academic achievement, are committed to a career in teaching and research at the college or university level, show promise of future achievement as scholars and teachers, and are well prepared to use diversity as a resource for enriching the education of all students.
"Currently, what we know about inequality in immigrant communities stems largely from research in large cities, although a shifting tide has already begun," says Pedroza, who double-majored in conflict studies and history at DePauw. "I see myself as part of a community of researchers invested in documenting

how immigration unfolds across the country," he adds.
For the past 2 years, Pedroza has been a Graduate Fellow at the Center for Comparative Studies in Race & Ethnicity and a researcher at Stanford's Center on Poverty & Inequality.
"Currently, I am studying the determinants of local immigration context by developing measures of exclusion using deportation data," he notes. "I demonstrate how communities with visible and growing immigrant groups in places with limited diversity can provoke opposition in host communities. Coupled with anti-immigrant exclusionary policies, such places may pose intractable barriers to immigrant integration. My work will also focus on the consequences of hostile immigration climates. I am especially interested in whether immigrant families with school-age children respond to heightened rates of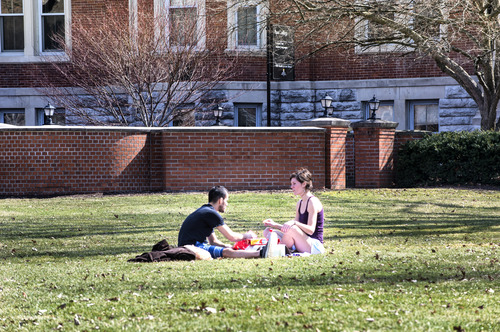 deportation."

A summa cum laude graduate of DePauw, Pedroza adds, "My experiences at DePauw strengthened my interest in inequality and immigration. My classes in history, women's studies, and conflict studies prepared me to pursue research on the causes and consequences of migration. Professors Glen Kuecker, Tom Hall, and Meryl Altman each made an especially deep impact on my professional work since graduating in 2003. The research and analytic skills I sharpened in their classrooms have proven essential to my work as a researcher at the Urban Institute, a think tank in Washington D.C., and my current studies at Stanford University."
Back