DePauw Mourns the Passing of History Prof. Sharon Nolte
July 14, 1987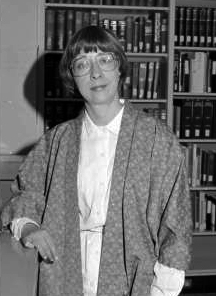 July 14, 1987, Greencastle, Ind. - Sharon Nolte, assistant professor of history at DePauw University, died Sunday at Methodist Hospital in Indianapolis. She was 38 years old.
A specialist in Japanese history, Professor Nolte joined the DePauw faculty in 1984. She previously was an assistant professor at Southern Methodist University, visiting assistant professor at the University of Iowa, and visiting instructor at the University of Wisconsin-LaCrosse.
Nolte authored several scholarly pieces in the Journal of Asian Studies, Journal of History of Ideas and Women in International Development. She also authored a book, Liberalism in Modern Japan.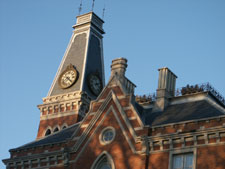 In 1985, Nolte traveled to Japan on a Fulbright research grant to study women in Japanese society. She was working on a book on that subject at the time of her death.
Of the U.S. and Japan, she recently noted, The two nations will remain partners because the loss due to any break would be enormous. They are tied to closely to sever it now."
Back