Mike Sherman '88 Joins Mead Johnson Board of Directors
March 4, 2015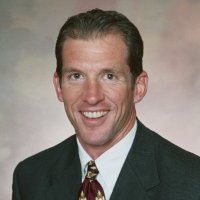 Michael A. Sherman, a 1988 graduate of DePauw University, has joined the board of directors of Mead Johnson Nutrition Company (NYSE: MJN), a global leader in pediatric nutrition. Sherman is chief operating officer and chief financial officer of Endocyte Inc., a biopharmaceutical company headquartered in West Lafayette, Indiana.
An announcement notes, "Sherman holds a B.A. in economics from DePauw University and an M.B.A. from the Tuck School of Business at Dartmouth. He also serves on the Indianapolis Children's Museum Board of Trustees."

"Mike's wide-ranging financial expertise, as well as his experience in health-related industries, will add value to board deliberations and our efforts to support Mead Johnson's business growth and advance the company's mission to nourish the world's children for the best start in life," says James M. Cornelius, chairman of the board.
Read more at CNBC's website. Also available is this previous story.
Back