Susan Stuart '73 Honored by HS Alma Mater
June 5, 2015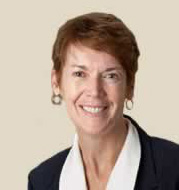 Susan P. Stuart, a 1973 graduate of DePauw University, is among seven individuals to be honored by the Tri-Creek Education Foundation's Lowell High School Alumni of the Year program. Now in its fourth year, the program seeks to inspire current students at the high school "by proving that LHS graduates can and do achieve success in their careers and personal lives," reports the Times of Northwest Indiana.
The newspaper notes, "A DePauw University graduate, Susan Stuart earned a master's in education from Valparaiso University and a law degree from Indiana University, taught sixth grade and reading, served as an associate at two law firms in Indianapolis and, since 2000, has been a law professor and associate dean at VU."
You'll find the complete article by clicking here.
Also available is this previous story.
Back