Old Gold Weekend to Feature Sweet Honey in the Rock, S. Page Cotton Field Dedication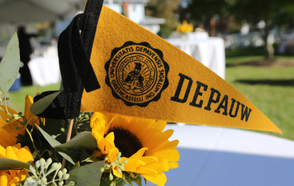 August 10, 2015
This fall's edition of Old Gold Weekend -- a DePauw tradition since 1909 -- will feature a performance by Sweet Honey in the Rock and a host of exciting game day athletic contests, live music and dedication of S. Page Cotton Field.
The events begin Friday, Oct. 9 with a Green Guest Artist Concert featuring Sweet Honey in the Rock in Kresge Auditorium at 7:30 p.m. This internationally revered African-American a cappella ensemble has been produced music for more than three decades. With Grammy Award-winning style, they weave together traditional gospel songs and spirituals with their own original music, contemporary rhythms and narratives to educate, entertain and empower audiences around the world.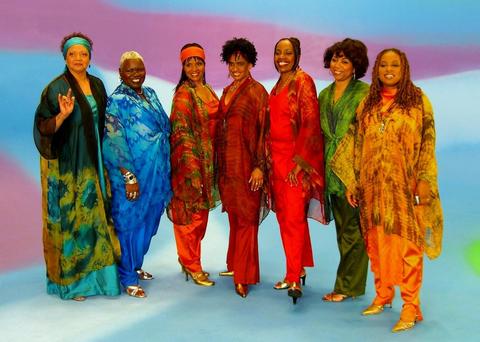 On Saturday, Oct. 10, DePauw will induct six alumni into the Athletic Hall of Fame: Elizabeth Broering Ernst '01, track and field, swimming and diving; Robert Cathcart '82, football; Brett Crist '91, basketball; Cara Duckworth '02, field hockey; Brett Hecko '92, basketball; and Virginia McCracken Vogel '83, basketball. The induction ceremony is free and open to the public at 10 a.m. in Moore Theater of the Green Center for Performing Arts.
Later on Saturday, competitive North Coast Athletic Conference matchups will be center stage as the football team takes on Wittenberg University at 2 p.m. and soccer matches up with Hiram College (men at noon, women at 2:30 p.m.).
Saturday will also feature live music in the athletics campus. War Radio, with lead singer LaToshia Everson '04 and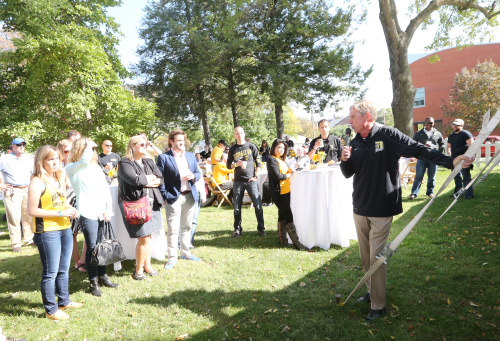 drummer Dennis Furr '03, will bring their rock and folk sound to Hamilton Park from 11:30 a.m. - 12:30 p.m. Kid Quill (DePauw student Mitch Brown '16) will perform at 6 p.m. in the Athletics Campus Plaza.
A game-day alumni cookout in Hamilton Park from 11:30 a.m. – 1 p.m. will coincide with the War Radio concert and also feature a game preview with Head Football Coach Bill Lynch at 12:40 p.m.
Old Gold Weekend will also feature moments to recognize alumni and a longtime member of the DePauw community. S. Page Cotton Field will be dedicated at Reavis Stadium in honor of DePauw's longtime men's soccer coach and director of athletics on Saturday,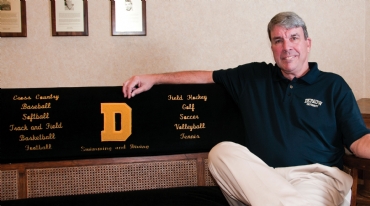 October 10 at 1:30 p.m. During Cotton's 39 seasons as coach, his soccer teams compiled an impressive 390-190-33 record. He finished his career ranked ninth in victories among active NCAA Division III coaches, and he served 15 years as director of athletics.
Prior to the S. Page Cotton Field dedication, DePauw will dedicate the Satterlee, Northrop and Mote Family Tiger Sculpture, beginning at 1 p.m. and unveil "Teammates for Life," a DePauw football historical portrait commissioned by the John R. Jewett '77 and Tom S. Yeo '71 families. This ceremony will take place in the Athletics Campus Plaza.
A full schedule of Old Gold Weekend events is available at www.depauw.edu/alumni/oldgold.
Back