US Attorney General Richard Kleindienst to Discuss 'Democracy Beyond Jefferson' on March 13
March 5, 1973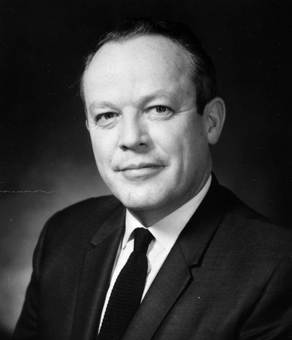 March 5, 1973, Greencastle, Ind. - U.S. Attorney General Richard G. Kleindienst will present a public convocation at DePauw University on Tuesday, March 13. The speech, at 7:30 p.m. in Gobin Church, will be on the topic, "Democracy Beyond Jefferson."
After his formal remarks, Kleindienst will participate in a question and answer session. teh attorney general is also scheduled to participate in a student seminar in political science Tuesday afternoon after arriving on the campus.
A native of Arizona, Kleindienst was appointed to his present post last year upon the resignation of John Mitchell. He had been serving as deputy attorney general since early in President Richard M. Nixon's first term.
Kleindienst has played an extensive role in Republican Party affairs nationally and in his home state of Arizona, where he was a candidate for governor. Kleindienst served as general counsel to the Republican National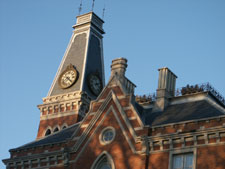 Committee during the 1968 presidential campaign and at the same time was national director of field operations for the Nixon for President Committee.
Tuesday's address marks Kleindienst's second speech at DePauw in 18 months. In an earlier address he talked of "Young People and the Policies of the Department of Justice."
Back