Madeline Hawk '16 to Teach in South Korea with Fulbright Award
April 7, 2016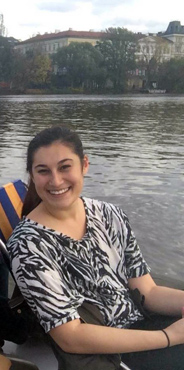 Madeline N. Hawk, a senior at DePauw University, is the recipient of an English Teaching Assistantship from the Fulbright U.S. Student Program competition and will spend the 2016-17 academic year in South Korea teaching English.
Sponsored by the U.S. Department of State and established in 1946, the Fulbright U.S. Student Program competition aims to increase mutual understanding among nations through educational and cultural exchange while serving as a catalyst for long-term leadership development.
A double major in English (literature) and film studies and member of Mortar Board, Hawk spent a semester studying in Copenhagen, Denmark, and spent a summer at Yonsei University in Seoul, South Korea, as a research intern. She also taught English and American

cultural skills to refugee immigrants in the Indianapolis area as an intern for Exodus Refugee Immigration.
In her Fulbright application, Hawk wrote that the experience in South Korea "will give me the opportunity to connect with my Korean heritage and engage with the aspects of the culture I wish to explore in my future profession."
She notes, "To engage with the community, I propose to begin an after-school film club where students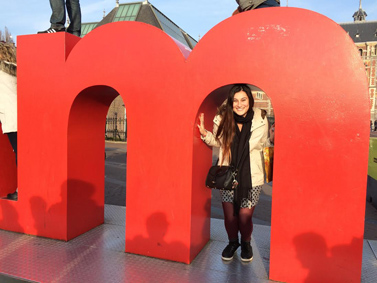 will watch Korean and American films in order to better understand the colloquial aspects of the English language, and to understand the American culture through comparison to the Korean culture. I hope to focus on films portraying cultural gender values to give comparison an area of focus, as well as providing female students positive role models on screen."
After her Fulbright experience, Hawk plans to continue her studies and pursue a Ph.D. in Film and Cultural Criticism. "My goal is to study how film interacts with culture, but also to explore the Korean film industry deeper as it is something that fascinates me. After my studies, I aspire to be a professor of film, and to begin a Korean cinema studies program at the university I teach."
The Fulbright Program is the flagship international educational exchange program sponsored by the U.S. government. The primary source of funding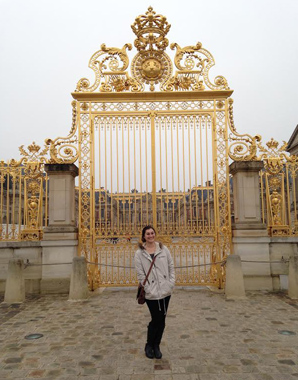 for the Fulbright Program is an annual appropriation made by the U.S. Congress to the U.S. Department of State, Bureau of Educational and Cultural Affairs. Participating governments, host institutions, corporations, and foundations in foreign countries and in the United States also provide direct and indirect support. Recipients of Fulbright grants are selected on the basis of academic or professional achievement, as well as demonstrated leadership potential in their fields. The program operates in more than 160 countries worldwide.
The Fulbright Program awards approximately 8,000 grants annually. More than 360,000 individuals have participated in the program since its inception.
Learn more here.
DePauw University is listed among the "Top Producers of Fulbright Awards for U.S. Students, 2015-16" in the Chronicle of Higher Education. DePauw has been cited as one of the USA's top producers of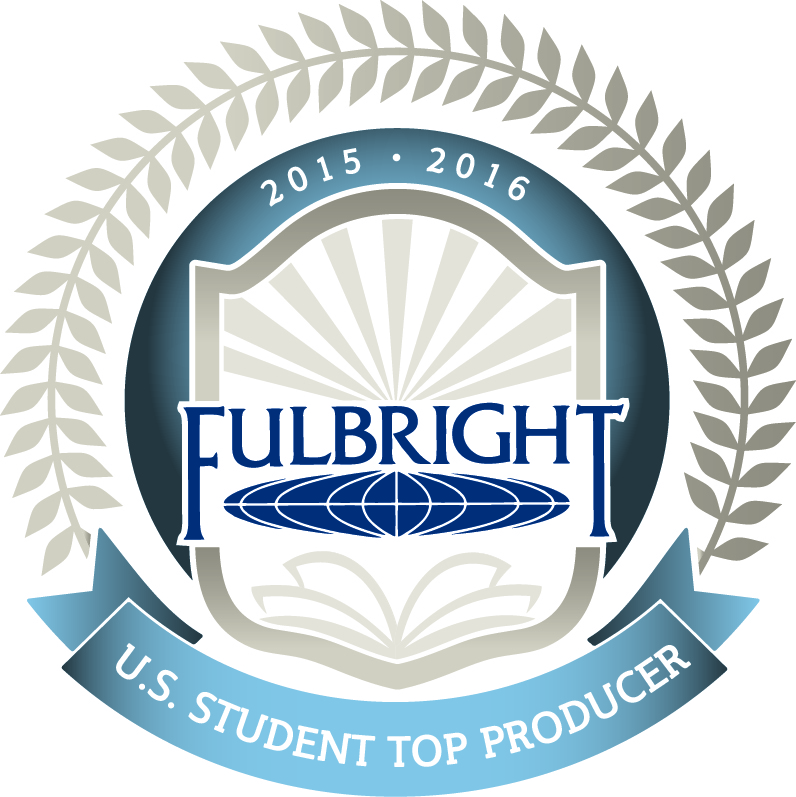 Fulbright Fellows five consecutive times and in nine of the last 10 years.
See the names of DePauw's Fulbright recipients here or visit the University's Fulbright page.
DePauw students and alumni who are interested in applying for Fulbright Awards may contact Jason D. Fuller, associate professor and chair of religious studies and director of the Asian studies program, or Kate Knaul, assistant dean of experiential learning and director of national fellowships and awards.
DePauw University ranks #4 among the nation's baccalaureate institutions in the number of students who studied abroad in 2013-14, according to the 2015 Open Doors Report on International Educational Exchange. Read more here.
Back