Jennifer Monty Rieker '00 Joins Ulmer & Berne LLP
January 14, 2017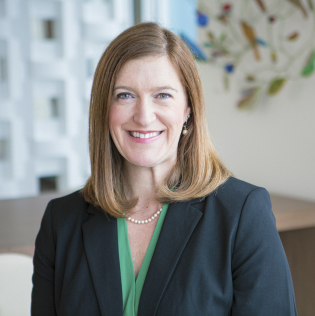 Jennifer Monty Rieker, a 2000 graduate of DePauw University, has joined Ulmer & Berne LLP as counsel in the law firm's consumer & commercial litigation practice. She is based in Ulmer's Cleveland office and comes from the Cleveland office of Weltman, Weinberg & Reis, LPA.
"Monty Rieker focuses her practice on consumer finance litigation and financial compliance matters," notes an announcement. "She successfully defends and resolves cases including alleged violations of the Telephone Consumer Protection Act, the Fair Debt Collection Practices Act, the Truth in Lending Act, and the Real Estate Settlement Procedures Act. Monty Rieker also has deep experience with contested foreclosures, and in handling complex commercial matters for a broad range of clients. Monty Rieker also provides in-depth compliance services to her clients, including preparing for regulatory reviews, drafting policies and procedures, developing training programs and compliance management systems, reviewing
outside vendors, and responding to regulatory examinations."
A communication major, Media Fellow and political science minor at DePauw, Monty Rieker earned her J.D. from the Ohio State University Moritz College of Law.
You'll find more details at Business Wire.
Back