Controversy Over ESPN Anchor's Tweets Elicits Comments from Prof. Jeff McCall '76
September 13, 2017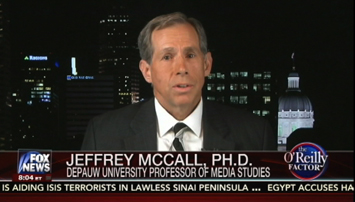 "ESPN's recent ratings and financial difficulties are the result of several factors, the main one being the surge in cord-cutting," Jeffrey M. McCall, professor of communication at DePauw University, tells The Hill. "But it is quite plausible that some of the cord-cutting is connected to the perception that ESPN is increasingly politically minded."
The DePauw professor is quoted this evening in an article examining the fallout from tweets made by ESPN anchor Jemele Smith, in which she labeled President Trump a "white supremacist." Jonathan Easley writes, "To some, the controversy is the latest example of ESPN infusing its sports coverage with left-wing politics -- a phenomenon conservatives view as pervasive across the political media landscape that has now spread into sports."
The piece quotes several analysts and observers. In Dr. McCall's view, "ESPN should not shy away from reporting the social or political aspects of sports. But the executives there would be well-advised to carefully consider whether such coverage is truly balanced,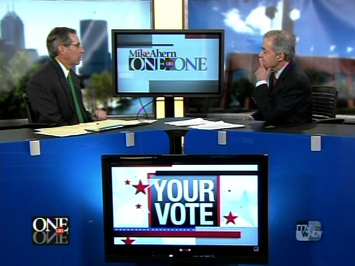 and to provide some transparency to viewers about their approach to such matters."
You'll find the complete text at the newspaper's website.
Jeff McCall is a former journalist and 1976 graduate of DePauw and the author of Viewer Discretion Advised: Taking Control of Mass Media Influences. As an undergraduate he was a Rector Scholar and speech (communication) major and worked on student radio station WGRE, which he now serves as faculty adviser. McCall earned a master's degree from the University of Illinois and a Ph.D. from the University of Missouri.
Frequently cited in stories covering media matters, Professor McCall authored a column last week on the responsibilities media outlets need to acknowledge. He has been quoted in more than 100 newspapers, including the New York Times and Washington Post.
Source: The Hill
Back