Colorado Paper Spotlights Noah Droddy '13 as He Prepares for Boulder's West End 3K
July 9, 2018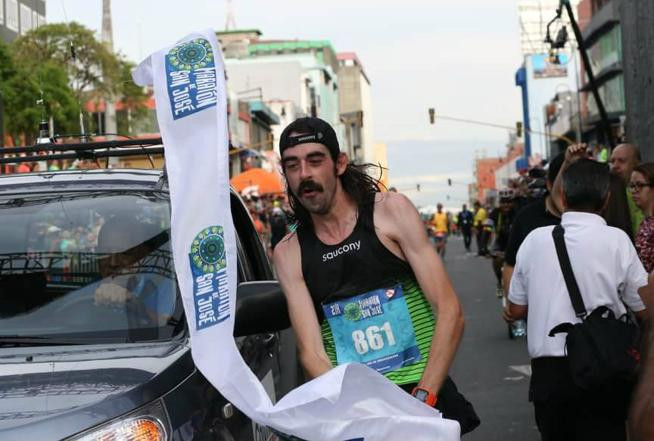 "When Noah Droddy graduated from DePauw University in Greencastle, Ind., in the spring of 2013, he did not plan on a professional running career," begins an article in Boulder's Colorado Daily. "Droddy, 27, had been a solid high school runner in Indianapolis (although he never qualified for the state meet) before progressing to become a two-time Division 3 cross country All American with a 10,000-meter personal best of 29 minutes, 44 seconds at DePauw, a small liberal arts college. Very good, but not among the times of the top U.S. runners. Perhaps it was time to move on."
Mike Sandrock writes of how Droddy, a 2013 DePauw graduate, persuaded Richey Hansen of Boulder's Roots Running Project, to coach him.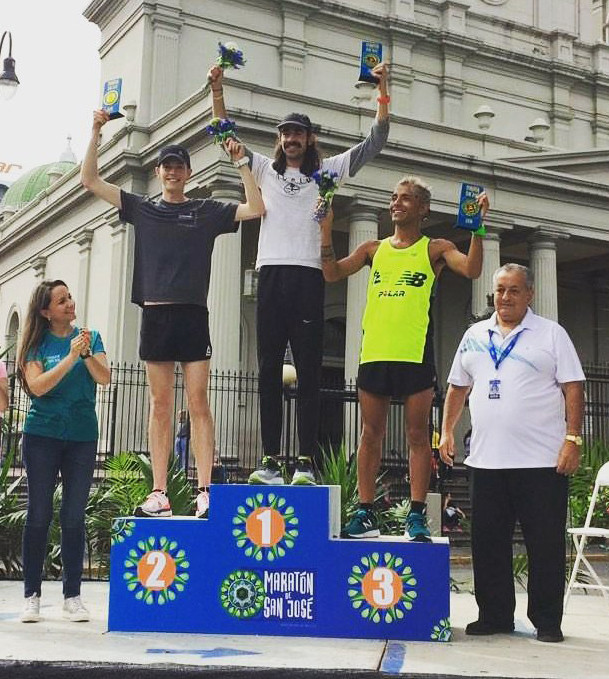 "I did not know where I wanted to move. I tried to get away from it, but running would not let me go," Droddy tells the newspaper. "I would go away and do something else, but running is something I always came back to. It was the feeling that I could excel in the right environment."
Sandrock notes, "Droddy is indeed doing it, bursting onto the national scene after competing in the 2016 Olympic Trials 10,000 meters in Eugene, Ore. Although he was lapped twice by winner Galen Rupp, Droddy (Twitter: @IBuiltTheArk) quickly became a national figure, helped in part by a Runner's World interview conducted in a Eugene bar not far from the track the day after the 10,000 meters, smoothed by several cans of Pabst Blue Ribbon. His social media following blew up, with runners sometimes dressing as Droddy, complete with long hair and beard, especially around Halloween. Sponsorship from Saucony and Polar watches followed."
"I just happened to get camera time (during the Olympic trials)," Droddy said, shrugging. "Here is this normal human being who happens to be a runner. I was not expecting that to happen. It was interesting to see how people resonate with my story and my image."
Droddy posted "a blazing 1:01:48 at the United New York City half marathon," the story
points out, and he won the San Jose, Costa Rica, half marathon on May 20 (seen in top photo). "Thursday, Droddy will race Boulder's West End 3K, which is being revived after a year hiatus." (at right: 2013 photo)
Droddy says, "Running is my only job now, and I am still focused on being the best runner I can be."
You'll find the complete piece at the paper's website.
Droddy set DePauw's school record in the 10,000 meters in April 2013 and earned all-America honors in cross country in both 2011 and 2012. The Star named him one of the "10 interesting people of 2016". Read more here.
Source: Colorado Daily (Boulder, Col.)
Back