Panhellenic Association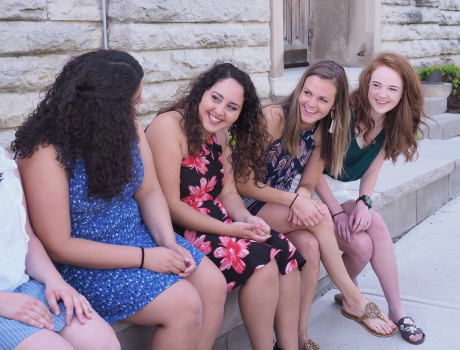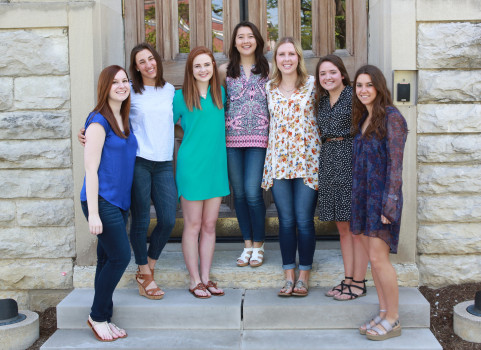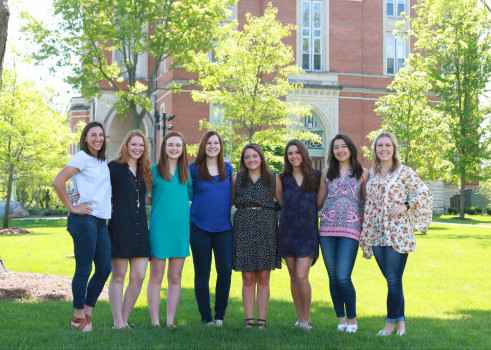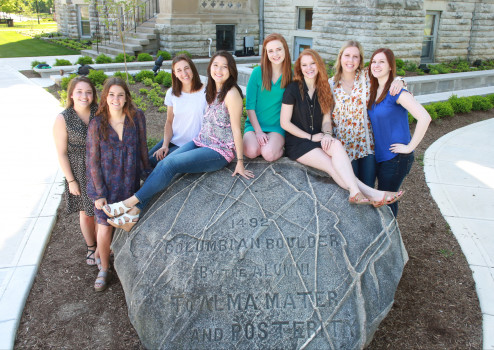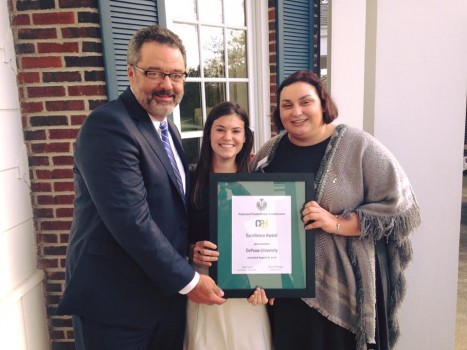 Panhellenic Association is the unifying, governing and coordinating organization of the women's fraternities within DePauw's community associated with the National Panhellenic Conference.
Panhellenic Association (PHA) consists of representatives from each of the women's fraternities at DePauw as well as an Executive Board, consisting of the officers elected by the DePauw's Panhellenic chapters. The Panhellenic Association (PHA) is the governing council for the seven international women's fraternities at DePauw:
Alpha Chi Omega
Alpha Phi
Delta Gamma
Kappa Alpha Theta
Kappa Kappa Gamma
Mu Sigma Upsilon
Pi Beta Phi
Panhellenic Association provides a communication link between sororities, campus organizations and community leaders. Our programming seeks to encourage personal and chapter enrichment in many different areas such as philanthropy, scholarship, women's issues and overall Greek unity. In addition to all of these opportunities, Panhellenic Association organizes the Panhellenic Formal Recruitment process, which is the membership selection process for Panhellenic organizations.
If you are interested in joining a Panhellenic organization, we encourage you to attend events such as: Rho Gamma meetings, Panhellenic Open House and Recruitment 101. Additional questions about the Panhellenic recruitment process can be directed to the Fraternity & Sorority Life office by e-mailing fslife@depauw.edu or by e-mailing panhellenic@depauw.edu.
Recommendation Forms
Although the Panhellenic Association organizes and facilitates the Formal Recruitment process each spring semester, we do not collect recommendation forms. Recommendation forms (for women who have relatives or any alumnae who are members of one of the chapters here at DePauw) are organized through each organization's Inter/National Headquarters and collected by the individual chapters. If you have questions about where to send recommendation forms, please refer to your Inter/National organization's webpage, as they will direct you to specific mailing addresses. Recommendations are not mandatory for DePauw's Panhellenic Formal Recruitment.
2019 - 2020 Panhellenic Executive Board & Advisory Information
| Individual Name | Panhellenic Position |
| --- | --- |
| Summer Asad | President |
| Maria Ishak | Vice President of Risk Management |
| Paige Miller | Vice President of Recruitment |
| Kate Campbell | Vice President of Scholarship/Programming |
| Estef Solis | Vice President of Member Education & Development |
| Maddie Lombardo | Vice President of Community Relations |
| Katherine Umana | Vice President of Service & Philanthropy |
| Anna Pearson | Vice President of Administration |
| Danielle Ford | Panhellenic Advisor |
DePauw Panhellenic Governing Document
Panhellenic Bylaws and Standing Rules (updated October 2017)
Panhellenic Recruitment Policies (updated October 2017)
Link & Additional Resources for Panhellenic Association
National Panhellenic Conference Office