Order of Omega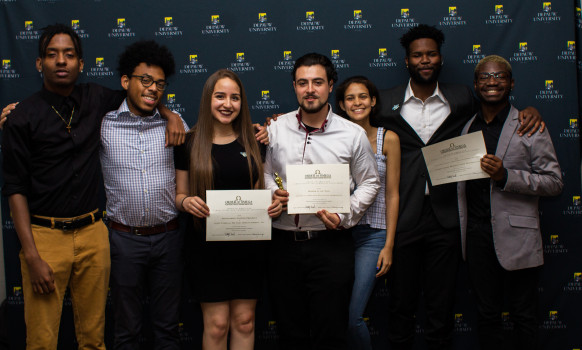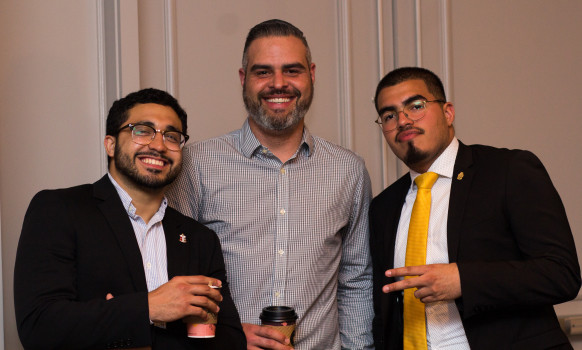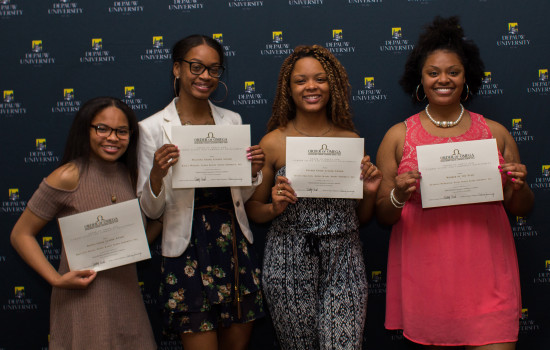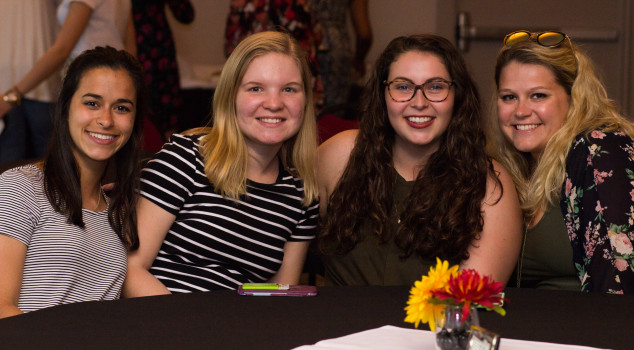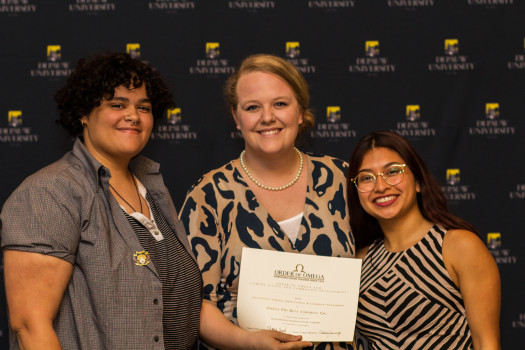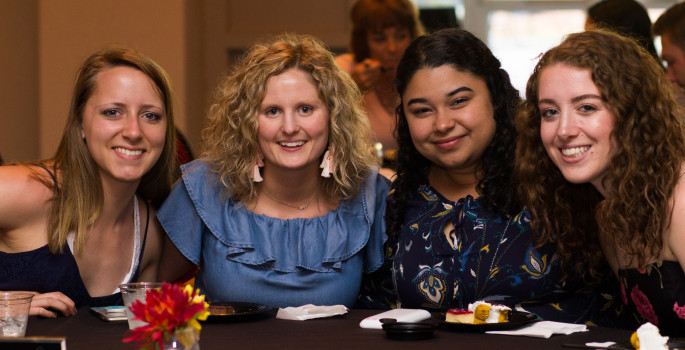 Honoring Greek Leaders Since 1959
About Order of Omega...
The Order of Omega is a National Honorary Greek Leadership Society. Initiates of the Order display qualities of leadership, scholarship, service, and most importantly character. Our goal is to improve relations within the Greek community and to display high-quality leadership on DePauw's campus.
History of Order of Omega...
The Order of Omega was founded at the University of Miami in the fall of 1959 by a group of outstanding fraternity men, who felt that individuals in the Greek community should be recognized for their service to the fraternity system and the University.
The Chapter of Miami had long desired for their organization to expand to other colleges and universities. The Chapter gave its sanction to Dean Patrick W. Halloran to make initial inquiries and to further grant charters to universities that were accredited and interested in the purpose of The Order of Omega. On February 9, 1967, a Chapter was chartered at the University of Southern Mississippi. There are now over three hundred chapters in the United States with approximately ten additional campuses that are petitioning the national.
The idea of an honorary for fraternity men at the University of Miami is attributed to Parker F. Enwright, the advisor to fraternities at the time. Enwright was later to accept a position at the University of Pittsburgh. He was also responsible for the founding of the Omega Chapter at the University of Pittsburgh in the spring of 1964.
The Gamma Upsilon chapter of Order of Omega was colonized at DePauw University on March 27, 1981.
Membership in Order of Omega...
Qualifications for membership into the order of Omega include:
Junior or Senior (undergraduate) standing
GPA at of above 3.2
Membership in a Greek-lettered organization on DePauw's campus
Good standing with the respective fraternal organization
Greek Awards
Each year Order of Omega and partners with Campus Living and Community Development to organize the Greek Awards Ceremony. Greek Awards exists to bring the DePauw Greek community together to recognize Greek chapters and individual members that display exemplary performance in a variety of categories. The awards also acknowledge the outstanding efforts of the additional support they receive from their House Directors, Chapter Advisors and Faculty Advisors.
Current Order of Omega Executive Board Members
| INDIVIDUAL NAME | POSITION |
| --- | --- |
| Chloe Boensch | President |
| Emma Duncan | Vice President |
| Kylee Rippy | Treasurer |
| Suzanne Peters | Secretary |
| Dean Harwood | Advisor |
Local Address
Order of Omega
413 Anderson Street
Greencastle, IN 46135
orderofomega@depauw.edu
ADDITIONAL LINKS & RESOURCES