Meet the CLCD Staff
JC Lopez
DIRECTOR OF CAMPUS LIVING AND COMMUNITY DEVELOPMENT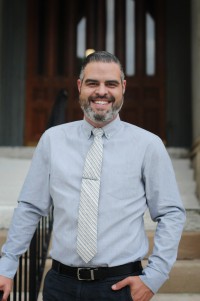 JC returned to the CLCD staff as the Director in January of 2017 after serving as the Director of Campus Life and Summer at DePauw. JC graduated from Edinboro University of Pennsylvania in 2005 with a B.A. in ​Applied Media Arts and received his M.S. in College Student Counseling and Personnel Services from Slippery Rock University of Pennsylvania in 2008. JC served as a Educational Leadership Instructor and continues to volunteer for his national organization (Kappa Delta Rho Fraternity) when able. He began his career in Higher Education within CLCD in 2008 and has severed in a variety of roles over his years at DePauw. JC also serves as the Chicago Posse XVI Mentor.
Nick Stepaniak
campus living and community development coordinator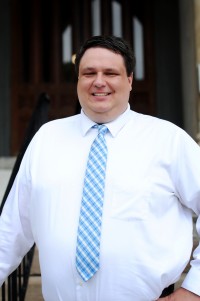 Nick has worked at DePauw since August 2015. He is originally from Alpena, Michigan. In April 2015, Nick graduated from Grand Valley State University, where he obtained his Masters of Education in College Student Affairs. Nick did his undergraduate work at Central Michigan University where he received his Bachelors of Applied Arts in Child Development with a minor in Leadership Studies. Nick will be working on Fraternity & Sorority Life Initiatives as well as advising the Interfraternity Council, and all nine IFC Fraternities and will also be working with the IFC Judicial Board.
Antonio Austin
CAMPUS LIVING AND COMMUNITY DEVELOPMENT COORDINATOR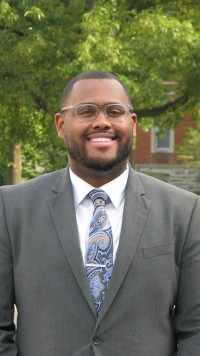 Antonio started working at DePauw in the Summer of 2017. He is originally from Pittsboro, North Carolina and earned his B.A. from Elon University (North Carolina) and his M.Ed. in Higher Education Leadership from Valdosta State University (Georgia). Antonio has worked in Greek Life and Residence Life at VSU through internship and assistantship experiences. At DePauw, he will primarily advise NPHC & MGC and provide programmatic support to the councils and member organizations.
Destiny Deaton
CAMPUS LIVING AND COMMUNITY DEVELOPMENT COORDINATOR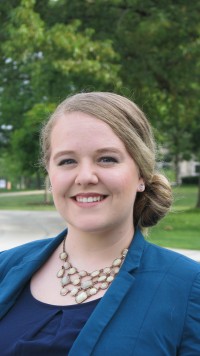 Destiny started working at DePauw in the Summer of 2017. She was born and raised in Atlanta, GA, and she attended undergrad at Columbus State University in Columbus, GA. There, she received her B.F.A. and became a member of Phi Mu Fraternity. She then attended Graduate School at Southeast Missouri State University receiving a M.A. in Higher Education Administration. During her graduate schooling, she completed a NODA Internship at Georgia Tech working in New Student and Sophomore Programs. At DePauw, she will be advising the Panhellenic Council and 6 Panhellenic chapters, and supporting Order of Omega, an organization that recognizes high standards and excellence within the Fraternity and Sorority community..
A full listing of staff that work in Campus Living & Community Development can be found here.