Meet the CLCD Staff
Destiny Hand
CAMPUS LIVING AND COMMUNITY DEVELOPMENT COORDINATOR - Panhellenic Association ADVISOR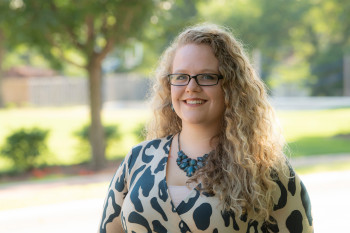 Destiny started working at DePauw in the Summer of 2017. She was born and raised in Atlanta, GA, and she attended undergrad at Columbus State University in Columbus, GA. There, she received her B.F.A. and became a member of Phi Mu Fraternity. She then attended Graduate School at Southeast Missouri State University receiving a M.A. in Higher Education Administration. During her graduate schooling, she completed a NODA Internship at Georgia Tech working in New Student and Sophomore Programs. At DePauw, she will be advising the Panhellenic Council and 6 Panhellenic chapters, and supporting Order of Omega, an organization that recognizes high standards and excellence within the Fraternity and Sorority community..
Danielle Ford
CAMPUS LIVING AND COMMUNITY DEVELOPMENT COORDINATOR - NPHC & MGC Advisor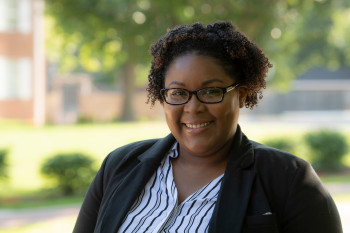 Danielle began working at DePauw University in August 2018. She was born and raised in Baton Rouge, LA. She is a double alumna of Louisiana State University having received her Bachelor's of Science in Management with a French minor in 2012 and a Master of Art in Higher Education Administration in 2018. During her undergraduate years, Danielle joined Sigma Lambda Gamma National Sorority Incorporated, which sparked her interest in Student Affairs. Danielle works with the National Pan-Hellenic Council and Multicultural Greek Council. Danielle is a huge fan of the LSU Tigers, New Orleans Saints, and Dallas Mavericks, and she's proud to bring some Cajun flair to the Mid-West!
Evan Downey
CAMPUS LIVING AND COMMUNITY DEVELOPMENT COORDINATOR - Interfraternity council ADVISOR
Evan began working at DePauw University in August 2018, specifically working with Interfraternity Council and chapters. Originally from Mooresville, IN, he completed his undergraduate degree in Public Relations, at Franklin College. After his undergraduate career, he built his professional work experience and pursued a graduate degree in Educational Psychology from Purdue University Global. During his collegiate career, Evan served in many different positions throughout Franklin's campus, including multiple positions within my own chapter. Some of those positions included Chapter Vice President, New Member Educator, and Recruitment Chairman. Evan also served on IFC as the Vice President of Recruitment. Through his professional career, he advised multiple students on how to tackle education and life responsibilities simultaneously.
A full listing of staff that work in Campus Living & Community Development can be found here.