Alumni Connections
The Hubbard Center for Student Engagement also supports alumni, from facilitating networking to reconnecting with classmates and helping with career-related searches and support.
---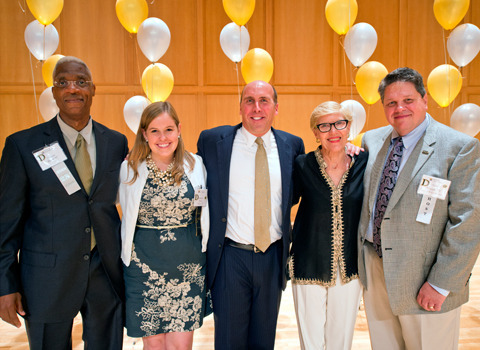 The Hubbard Center for Student Engagement, like DePauw, continues to support you and many other alumni after you receive your degree at commencement. The Center also connects alumni with the current generation of DePauw students, who can gain from internships and additional insights that you can provide while also contributing to your business.

Learn more about how you, as a member of the DePauw community, can reconnect with your classmates and the University through social media, network with other DePauw alumni, mentor current students, and receive support from the Hubbard Center.
---
Connect with the DePauw Community
Communicate with Fellow Alumni
Represent Your Employer on Campus & Participate in Special Events
Receive Support from the Hubbard Center
@HubbardCenter on Twitter
---
Check out events and announcements for this week. https://t.co/VjF6cDBFWO #hubbardgoals https://t.co/xjPXmvs7BP
26 days ago
Susan McCleary from Queen's University Belfast (QUB) will visit the Hub tomorrow from 11:30 a.m. - 1 p.m. to discuss study abroad with QUB.
1 month ago
Check out, Life's Compass: Who Am I, How did I get here, and How do I get where I want to go? Tomorrow @ UB 230A from 4:15–5:15PM
1 month ago
Stop by the second Fulbright Workshop: Preparing to Apply, the Grant Statement @ Harrison 212 tomorrow from 4-5PM #hubbardcenter
1 month ago
If you're asking yourself What Am I Going to Do When I Grow Up? then stop by Julian 151 tomorrow from 4-4:45PM #hubbardcenter #opportunities
1 month ago
Improve the aesthetics of your presentation @ the Excel into PowerPoint for Business Presentations session tomorrow @ Julian 108 from 4-5PM
1 month ago
46 years ago
46 years ago
46 years ago
46 years ago
46 years ago
46 years ago
46 years ago
46 years ago
46 years ago