Art & Art History
The Department of Art & Art History offers courses in the studio arts and history of art.
Highlights
Galleries and Studios
The Richard E. Peeler Art Center is home to DePauw's Department of Art and Art History and also includes extensive gallery space for exhibits by students, faculty and nationally and internationally recognized artists.
Read More
Winter Term and Off-Campus Study
Professors Michael Mackenzie and Dave Gellman lead students on an Off-Campus Study. Paris & Berlin: Self, Modernity and the City
Read More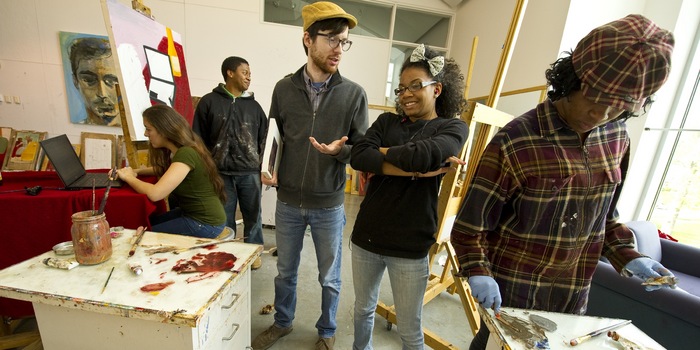 Studio courses stress the fundamentals of visual communication and help the student cultivate the technical skills necessary for the effective expression of their ideals in a given medium. Art history courses combine the traditional and non-traditional approaches to the study of art past and present and stress the social and cultural contexts of art and architecture.