Monon Bell Classic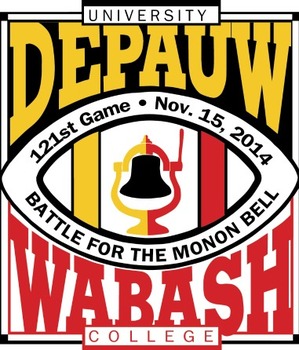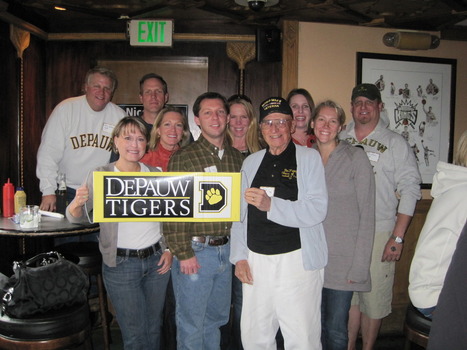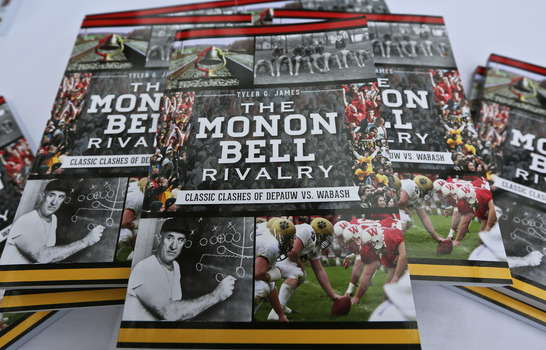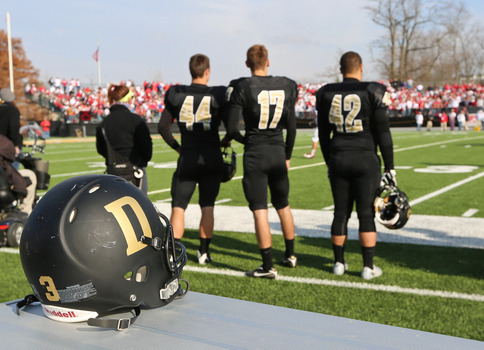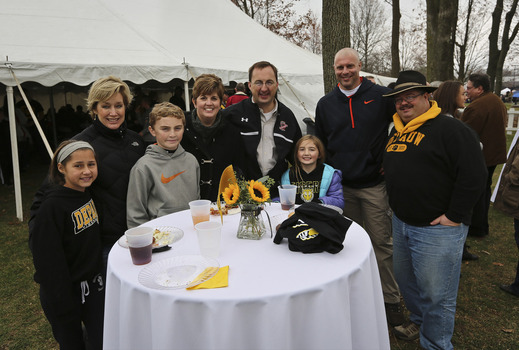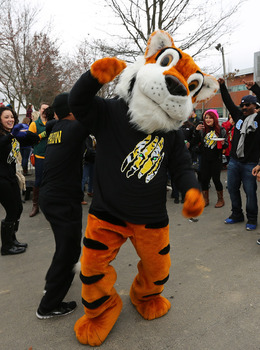 The 121st game in the historic DePauw-Wabash football rivalry is scheduled for Saturday, November 15th.
Monon Bell Game
The battle between the DePauw Tigers and Wabash Little Giants is set for Saturday, November 15th at Byron P. Hollett Little Giant Stadium in Crawfordsville beginning at 1:07 p.m EST. In the all-time series, Wabash holds a 58-53-9 lead (since the Monon Bell entered the rivalry in 1932, Wabash leads, 39-37-6).
---
Monon Bell Telecast Parties
If you can't return for the game, you are still able to support the Tigers at one of our Monon Bell Telecast Parties. Is there not a party in your area? Click here for information about the game being televised nationally on AXS TV.

Listed below are the Telecast Parties being hosted this year. To see the event details for each party and register to attend, click on the cities listed below.
Ann Arbor, MI
Atlanta, GA
Austin, TX
Boise, ID
Boston, MA
Charlotte, NC
Chicago, IL
Cincinnati, OH
Cleveland, OH
Cleveland Westlake, OH
Columbus, OH
Cromwell, CT
Dallas, TX
Dayton, OH
Denver, CO
Detroit, MI
Fishers, IN
Forest Park, IL
Fort Wayne, IN
Houston, TX
Indianapolis, IN (Family-Friendly)
Indianapolis, IN (21 &Over)
Jacksonville, FL
Jasper, IN
Kansas City, MO
Knoxville, TN
Lexington, KY
Milwaukee, WI
Minneapolis, MN
Naperville, IL
Naples, FL
Nashville, TN
New York, NY
Newport Beach, CA
Orlando, FL
Palo Alto, CA
Peoria, IL
Philadelphia, PA
Phoenix, AZ
Pittsburgh, PA
Portland, OR
Raleigh, NC
San Antonio, TX
San Diego, CA
San Francisco, CA
Santa Monica, CA
Sarasota, FL
Seattle, WA
South Bend, IN
St. Louis, MO
Tucson, AZ
Vail, CO
Washington D.C.




If your city is not listed above, and you are interested in hosting a Telecast Party, contact Dee Wendling at deannawendling@depauw.edu or call 765-658-4209.
---
2013 Photo Gallery and Monon Memories
Click on the links below to view photos from last year's game and memories from the past.