Monon Bell 2013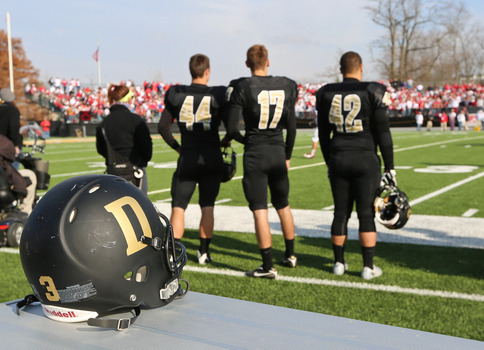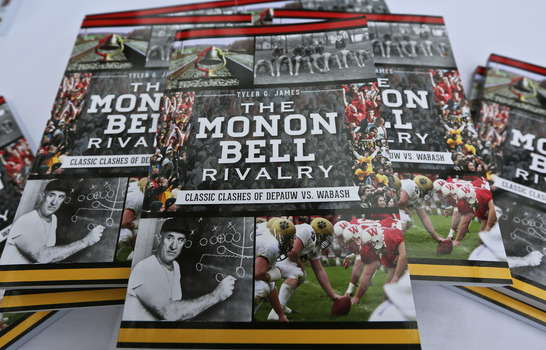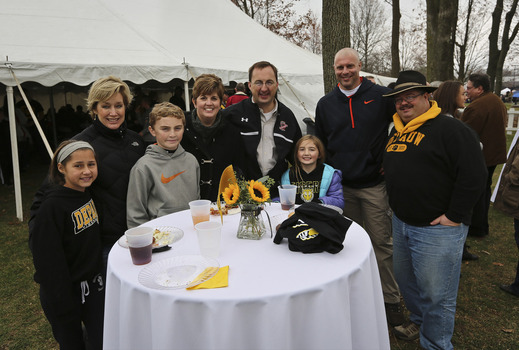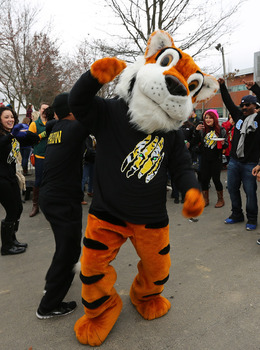 The 120th game in the historic DePauw-Wabash football rivalry took place on Saturday, November 16th at Blackstock Stadium.
Monon Bell Tailgate and Game
Those who came back to campus for this year's game joined us for a festive Monon Bell Tailgate at Scott Lane Hamilton Memorial Park prior to the game. We had plenty of football favorites, including a DJ, food, performances by DePauwcapella and visits from Tyler the Tiger and the DePauw cheerleaders.
Click here to read more about the match-up between the Tigers and the Little Giants.
---
Monon Bell Telecast Parties
If you didn't return to Greencastle, you were still able to support the Tigers at one of the over 50 Monon Bell Telecast Parties that took place across the country.
Telecast Parties were hosted in the cities listed below.
Atlanta, GA
Austin, TX
Bloomington, IN
Boise, ID
Boston, MA
Charlotte, NC
Chicago, IL
Cincinnati, OH
Cleveland, OH
Columbus, OH
Cromwell, CT
Dallas, TX
Dayton, OH
Denver, CO
Detroit, MI
Fishers, IN
Forest Park, IL
Fort Wayne, IN
Grand Forks, ND
Grand Rapids, MI*
Greensboro, NC
Hattiesburg, MS*
Houston, TX
Indianapolis, IN
Jacksonville, FL
Kalamazoo, MI*
Kansas City, MO
Knoxville, TN
Lexington, KY
Louisville, KY*
Milwaukee, WI
Minneapolis, MN
Naperville, IL
Naples, FL
Nashville, TN*
New York, NY
Newport Beach, CA
Orlando, FL
Palo Alto, CA
Peoria, IL
Philadelphia, PA
Phoenix, AZ
Pittsburgh, PA
Portland, OR
Raleigh, NC
San Antonio, TX
San Diego, CA
San Francisco, CA
Santa Monica, CA
Sarasota, FL
Seattle, WA
South Bend, IN
St. Louis, MO
Tampa, FL
Tucson, AZ
Vail, CO
Washington D.C.
*Hosted by Wabash alumni
---
Photo Galleries
Click on the links below to view photos from the game.