English for Academic Purposes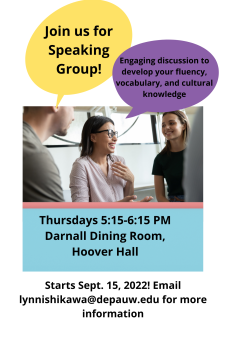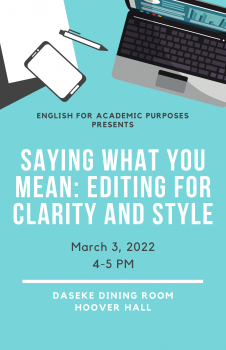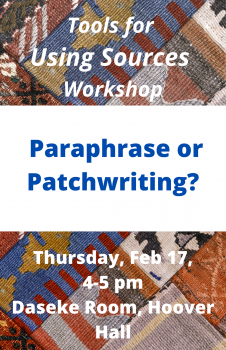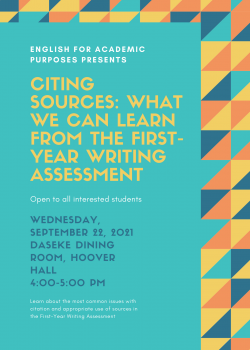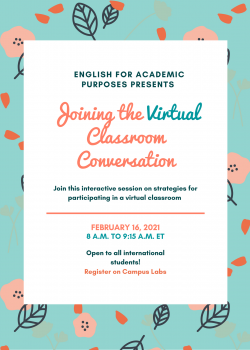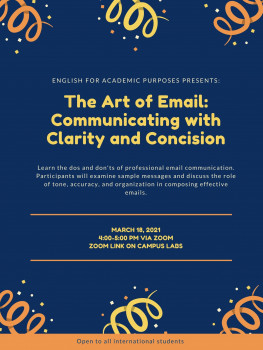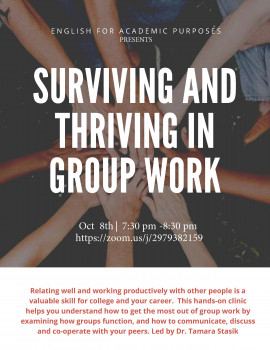 The mission of English for Academic Purposes is to enhance the academic excellence of international students at DePauw by offering focused support with a variety of language-related academic skills. By valuing the resources of each student, we seek to celebrate plurilingualism and contribute to a campus climate where all students can thrive.
DePauw's English for Academic Purposes program offers workshops, one-on-one consultation, and group meetings for conversation, writing, and reading designed to provide academic and language-related support for international and multilingual students. Sessions cover a variety of topics, including how to join the classroom conversation, reading strategies, techniques for improving pronunciation, citation and using sources, and many others. EAP faculty also teach English 110 and English 115 (Academic English Seminar I and II), courses which help international students hone their academic skills and prepare for advanced study.
English 110: Academic English seminar I
This course develops and strengthens the English language fluency of incoming international students who begin to write, speak, and read at a college level.
English 115: Academic English seminar II
This course provides intermediate-level instruction for incoming international students. It focuses on academic writing proficiency and critical thinking in preparation for the more advanced skills required in the W course.
English for Academic Purposes Faculty
Lynn Ishikawa, Director of English for Academic Purposes, and Tamara Stasik, Specialist in English for Academic Purposes, are available to consult with international students on a one-on-one basis to assess their individual needs and to assist them in improving their language and academic skills.
Find a time to meet with Lynn or Tamara by clicking on their name.
The Learning Commons (TLC)
The Learning Commons offers assistance for students through the Speaking and Listening Center, Writing Center, and Quantitative Reasoning Center. For more information about The Learning Commons, click here.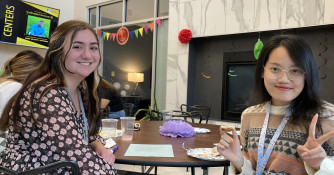 img_7283.jpg