Alumni Reunion Weekend
Our alumni are invited to DePauw for our annual alumni reunion weekend in order to see classmates and friends, engage faculty members in opportunities for lifelong learning, and celebrate alumni achievement.
Countdown to Alumni Reunion Weekend | June 11-14, 2020

We look forward to welcoming back our alumni again next June for Alumni Reunion Weekend 2020, where we will be celebrating with the Class of 1970 for their 50th Reunion, as well as the Class of 1995 for their 25th Reunion!
Additional classes returning for this weekend include 1960, 1965, 1975, 1980, 1985, 1990, 2000, 2005, 2010, and 2015!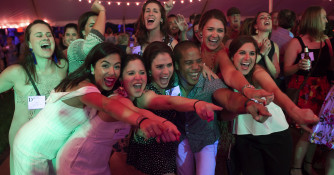 Alumni Reunion Weekend 2019 | Attendee List
Read More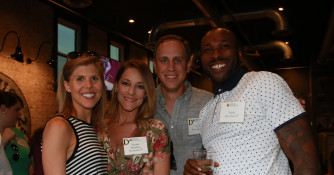 Frequently Asked Questions about Alumni Reunion Weekend
Read More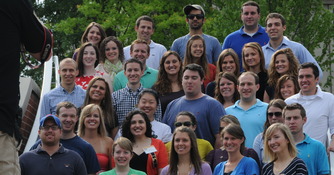 Volunteer for future Reunions
Class volunteers are central to maintaining connections among alumni and planning successful reunions by partnering with Development and Alumni Engagement. If you are interested in learning more, please contact our office at alumnioffice@depauw.edu, and we will connect you to the appropriate staff member.