Kelly Writers Series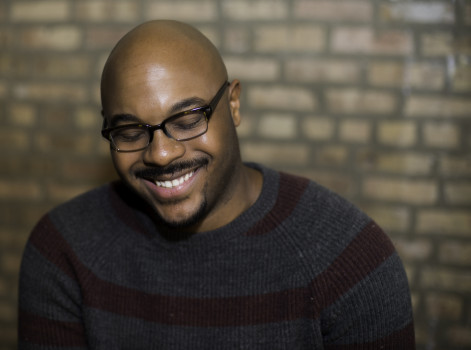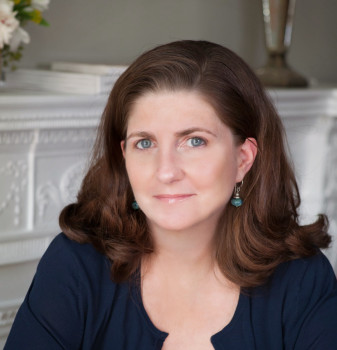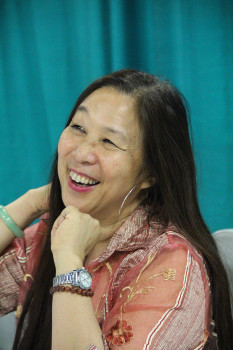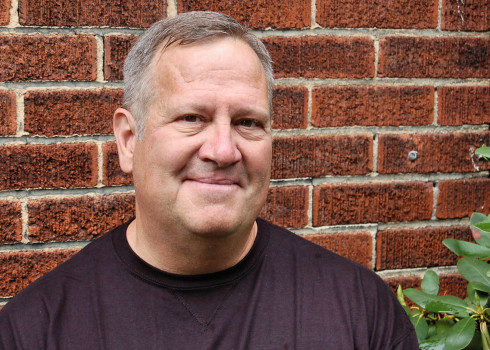 The Kelly Writers Series brings world-renowned poets, playwrights and authors of fiction and nonfiction for readings and discussion to DePauw's campus. Spring 2018 readings include:
Nate Marshall
Feb. 7 | 7:30 p.m.
peeler art center, auditorium
Marshall is the author of Wild Hundreds and an editor of The BreakBeat Poets: New American Poetry in the Age of Hip-Hop. Wild Hundreds has been honored with the Black Caucus of the American Library Association's award for Poetry Book of the Year and The Great Lakes College Association's New Writer Award. His last rap album, Grown came out in 2015 with his group Daily Lyrical Product.
Marshall is a member of The Dark Noise Collective. He completed his B.A. at Vanderbilt University and an M.F.A. at The University of Michigan's Helen Zell Writers' Program. He's received fellowships from Cave Canem, The Poetry Foundation, and The University of Michigan. He is the Director of National Programs for Louder Than A Bomb Youth Poetry Festival and has taught at The University of Michigan, Wabash College and Northwestern University. Marshall is from the South Side of Chicago.
---
craft talk by Marilyn Chin
Feb. 20 | 4:15 p.m.
Peeler art Center, auditorium
Chin is the Spring 2018 Mary Rogers Field and Marion Field-McKenna Distinguished University Professor of Creative Writing.
---
faculty reading
feb, 21 | 7:30 P.M.
peeler art center, auditorium
Come hear English Department faculty members read from their latest works in this annual Kelly Writers Series event.
---
robin black
march 14 | 7:30 P.M.
PEELER ART CENTER, AUDITORIUM
Robin Black took a circuitous path to her literary career, spending her adult life until forty as a full-time work-at-home parent. When she started to write, she did so obsessively, getting her MFA at Warren Wilson at forty-three and publishing her first book, the story collection If I Loved You, I Would Tell You this, at forty-eight. Claire Messud has called Robin "a writer of great wisdom," and Karen Russell says of Robin's novel Life Drawing that is a "magnificent literary achievement."
Her books of fiction have been translated into Italian, German, French, and Dutch, and been awarded numerous distinctions in the United States and overseas. Her latest, Crash Course: Essays from Where Writing and Life Collide, gives a glimpse into the years before she wrote, what kept her from doing so, what compelled her forward, and her day to day writing life, which includes advocating for people with learning disabilities, and for older emerging writers.
---
MARILYN CHIN
april 4 | 7:30 P.M.
PEELER ART CENTER, AUDITORIUM
Chin, an award-winning Chinese American poet, writer and activist, is Mary Rogers Field and Marion Field-McKenna Distinguished University Professor of Creative Writing for Spring 2018.
Chin was born in Hong Kong but grew up in Oregon. "A noted anthologist, translator and educator as well as a poet and novelist, Chin's work distills her experiences both as an Asian American and as a politically attuned woman," notes a Poetry Foundation biography. "Her poetry is noted for its direct and often confrontational attitude. "
A retired faculty member in the San Diego State University Department of English and Comparative Literature M.F.A. program, Chin's work is a frequent subject of academic research and literary criticism.
Her honors include the United Artists Foundation Fellowship, the Radcliffe Institute Fellowship at Harvard, the Rockefeller Foundation Fellowship at Bellagio, the SeaChange fellowship from the Gaia Foundation, two National Endowment for the Arts grants, the Stegner Fellowship, five Pushcart Prizes, a Fulbright Fellowship to Taiwan and the Anisfield-Wolf Book Award.
---
dinty w. moore
april 18 | 7:30 P.M.
peeler art center, auditorium
Moore worked as a documentary filmmaker, zookeeper, modern dancer and Greenwich Village waiter before finally realizing he wanted to write memoir. Since then he has written four, as well as a number of books on the craft of writing. His memoir Between Panic & Desire won the Grub Street Nonfiction Book Prize, and he has published essays and stories in The Southern Review, The Georgia Review, Harpers, The New York Times Sunday Magazine, and Creative Nonfiction.
A National Endowment for the Arts Fellowship recipient, Moore edits Brevity, an online journal of flash nonfiction, and lives in Athens, Ohio, where he grows heirloom tomatoes and edible dandelions.