Brandon Chapman '02 Authors Journal Article
April 10, 2012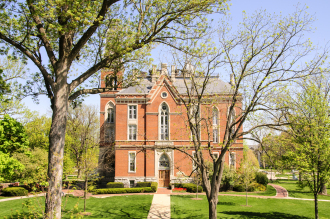 An article by Brandon Chapman, a 2002 graduate of DePauw University, appears in the journal Cultural Survival Quarterly. Titled "Perspectives of an Iñupiaq Elder: A Half-Century of Continuity and Change in Marine Mammal Hunting in Alaska", the piece presents a recent history of subsistence done by the Iñupiaq tribe in and near the Kotzebue Sound region of arctic Alaska. It focuses on this theme through an oral history done with Iñupiaq elder, John Goodwin, who is a lifetime experienced marine mammal hunter and chairman of the Federal Ice Seal Committee.
Chapman is a cultural anthropologist for the Iñupiaq tribe of arctic Alaska through the Northwest Arctic Borough government and an instructor of anthropology at the University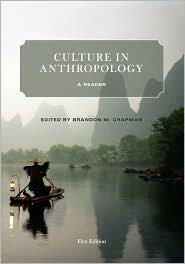 of Alaska - Fairbanks.
The article, which will appear in the fall issue of the journal, is available online here.
A sociology and anthropology major at DePauw, Chapman earned a doctorate in anthropology from Washington State University. He is currently designing data collection and methods for a $1.8 million dollar project documenting subsistence use across the northwest arctic.
Dr. Chapman is the the editor of Culture in Anthropology: A Reader. Learn more in this previous story.
Back