Prof. Jacob Hardesty Co-Authors Talent on the Sidelines: Excellence Gaps and the Persistence of America's Permanent Talent Underclass
October 23, 2013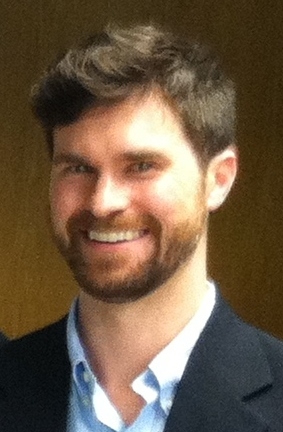 An "excellence gap" exists in America, where the highest-performing students are disproportionately white and wealthy, according to a new study co-authored by Jacob Hardesty, part-time assistant professor of education studies at DePauw University. Talent on the Sidelines: Excellence Gaps and the Persistence of America's Permanent Talent Underclass has been published by the Center for Education Policy Analysis at the University of Connecticut's Neag School of Education. Dr. Hardesty collaborated with University of Connecticut Prof. Jonathan Plucker and Michigan State University's Nathan Burroughs on the research.
Using data from the National Assessment of Educational Progress and state assessments, the study "shows that while the percentage of white students scoring at the advanced level in Grade 4 mathematics increased from 2.9 percent to 9 percent between 1996 and 2011, the percentage of high-scoring black students barely budged, reaching 1.1 percent in 2011," according to UConn. "The math scores based on economic background were even more dramatic, with students ineligible for free or reduced-price lunches improving from 3.1 percent in the advanced range in 1996 to 11.4 percent in 2011. Less affluent students, meanwhile, went from 0.3 percent scoring in the advanced range to 1.8 percent."
"In reviewing the trend data for this report, we find it difficult to escape the conclusion that America has developed a permanent talent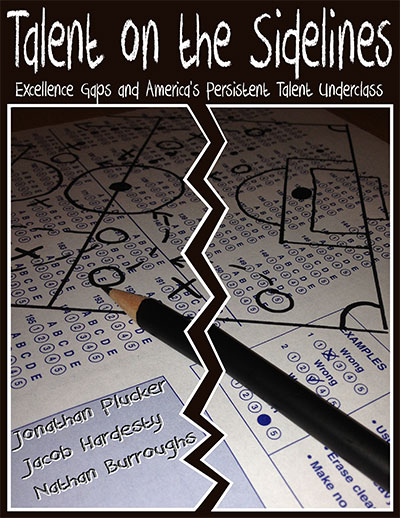 underclass," the authors write. "In an age of increasing global competitiveness, it is somewhat harrowing to imagine a future in which the largest, fastest-growing segments of our K-12 student population have almost no students performing at advanced levels academically. In many states, including many of our largest, this is already the reality."
"The overwhelming focus on minimum competency in educational assessment obscures major demographic differences at the above average achievement level," according to Jake Hardesty. The professor adds, "In this era of accountability, the focus on above average achievement challenges policymakers to consider a more nuanced concept of success in public schools."
The report offers state-by-state comparisons as well as policy recommendations. Download it by clicking here.
Back