Prof. George Thornton '62 is First Fort Collins 'Recreator of the Year'
October 28, 2013
George C. Thornton III, professor emeritus of psychology at Colorado State University and 1962 graduate of DePauw University, is the recipient of the inaugural "Recreator of the Year" award. Presented by the city of Fort Collins, the award "honors an individual, family or group that embodies the Recreation Department's mission to promote health, well-being, personal growth and life enrichment," reports the Coloradoan. "The Recreation Department requested nominees via social media and from Recreation staff members. Thornton's name appeared numerous times in nominations for the new award."
Thornton made headlines this summer when he attempted to become the oldest person ever to swim across the English Channel. Hypothermia forced him to abandon the attempt for the record as he reached the separation zone of the Channel -- halfway across.
The city's announcement notes, "Dr. Thornton has prepared diligently for many challenges while living an active and healthy lifestyle. His achievements are noted academically, professionally, athletically and personally. He has dedicated his life to living an active lifestyle," it adds.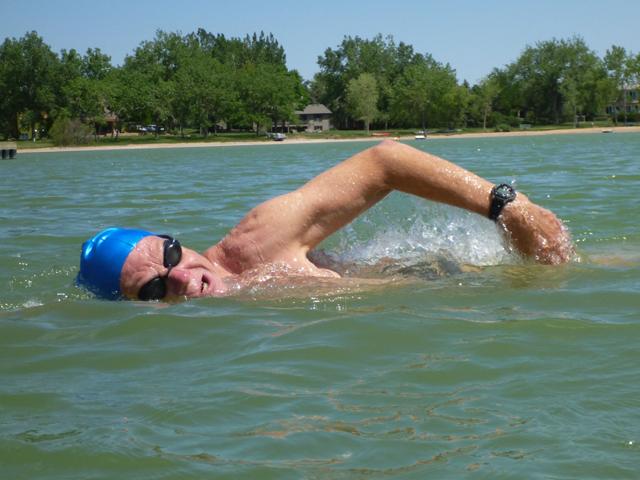 According to Thornton, "I believe that intellectual and physical challenges go together to enrich life and keep a person vibrant. My credo is: Do now what others won't, so that later you can do what others can't. City of Fort Collins Recreation Department facilities and staff have been essential to my many years of training."
Read more at the newspaper's website.
A psychology major and Rector Scholar at DePauw, Thornton was on the swimming and diving team as an undergraduate.
Back