Prof. Kevin Howley Talks with Washington Times About MTV Voting Initiative
September 3, 2018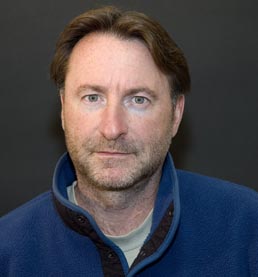 MTV has launched a new "+1 the Vote" initiative for the midterm elections. "Kevin Howley, professor of media studies at DePauw University, credits MTV for using all the platforms at its disposal, including social media and grassroots activism, to invigorate its get-out-the-vote effort," reports the Washington Times.
Dr. Howley tells the newspaper, "This isn't your father's 'Rock the Vote' campaign."
Christian Toto writes, "The effort also can help burnish its network's brand. These days, you would be hard-pressed to find much music on MTV. The station long ago gave way to reality show fare and other programming. The "M" in MTV may be mothballed, but the network's ratings have been creeping back in recent years. Mr. Howley suggests a hip voting push can only help. 'MTV may gauge its effectiveness less as a matter of increasing voter turnout than riding a wave of young people's political engagement to build its audience and enhance its brand,' Mr. Howley said. He also points to global youth activism centered on student debt relief, gun control and similar hot-button issues. Young, disillusioned viewers may be primed to vote with the network's blessing."
According to the professor, "MTV aims to mend a broken system and promote its brand in the bargain. That's a win-win."
Access the complete article here.
Professor Howley is the author of Drones: Media Discourse & the Public Imagination and Community Media: People, Places, and Communication Technologies and is the editor of Media Interventions and Understanding Community Media. Recently the communication professor authored a newspaper column on the president and the press and was quoted in a Houston Chronicle article on African-Americans in film.
Source: Washington Times
Back