Freshman's Scholarship Noted in Chemical & Engineering News
March 26, 2012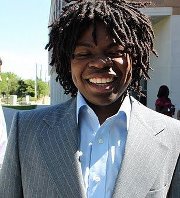 Kwame Newton, a first-year student at DePauw University, is the recipient of a 2011-12 college scholarship through the American Chemical Society's Project SEED research program. The awards, noted in Chemical & Engineering News, provide "one-year nonrenewable scholarships for up to $5,000 to help cover tuition and fees during their freshman year of college ... (and are) funded by private corporations and individual donors. Project SEED is ACS's summer research program that enables economically disadvantaged high school students to conduct hands-on research."
The publication reports that Newton "graduated from University High School of Indiana, in Carmel. He worked under the mentorship of Bruce D. Ray at Indiana University-Purdue University, Indianapolis,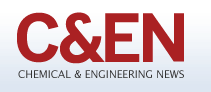 on research titled 'Use of Hydrofluoric AcidasanAidto Matte Paint Binder Analysis by FTIR.' He is a chemistry major at DePauw University, in Greencastle, Ind."
Newton is an Aldred & Isabel Bader Scholar.
Learn more at the journal's website.
Back