Scott Rasmussen '86 Launches New Media Venture
August 8, 2013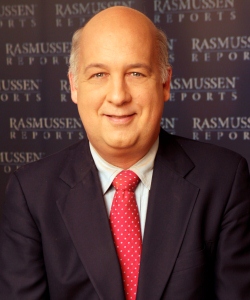 Scott Rasmussen, a 1986 graduate of DePauw University, today announced the Rasmussen Media Group, LLC. The firm will "develop and invest in digital media opportunities," according to a news release. "The mission of the Rasmussen Media Group, based upon deep respect for the common sense wisdom of the American people, is to refine, enlarge, and empower the voice of mainstream America."
"Twenty-first century technology offers tremendous opportunities for creating community solutions to the challenges facing our nation," says Rasmussen. "There is a huge market opportunity in serving those who want to find solutions rather than play politics."
The founder of Rasmussen Reports, which conducts national polls, Rasmussen is the author of The People's Money, Mad as Hell: How the Tea Party Movement is Fundamentally Remaking Our Two-Party System, In Search of Self-Governance and Solving the Budget Crisis: Hope for America's Future. He co-founded ESPN with his father Bill Rasmussen, a 1954 DePauw graduate.
"Moving from one venture to another is always a mix of excitement and sadness," says Rasmussen, who majored in history at DePauw and earned an M.B.A. at Wake Forest University. "We have a tremendous staff at Rasmussen Reports and I will miss them daily. But the opportunity to help empower the voice of mainstream America is terribly exciting."
Read more here.
Scott Rasmussen was on campus in February to present a 175th Anniversary Distinguished Alumni Lecture, "Sweeping Change is Coming to America." Learn more in this summary.
Back