Bill O'Reilly/Tucker Carlson Switch to Have Little Impact, Predicts Prof. Jeff McCall '76
April 26, 2017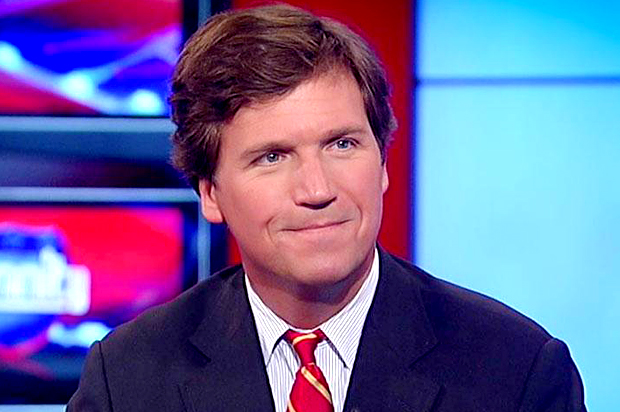 "With upheaval in any organization comes opportunity, and no one in cable news has benefited more from chaos than Tucker Carlson of Fox News," writes Joe Concha for The Hill. The article -- which details how Carlson has moved from a weekend co-hosting spot to replacing cable's #1 personality, Bill O'Reilly, in a matter of nine months -- includes comments from Jeffrey M. McCall, professor of communication at DePauw University.
"Carlson has taken on the kinds of news agenda subjects that O'Reilly viewers should appreciate," Dr. McCall tells the newspaper, which, besides his DePauw connection, identifies him as "a former periodic guest on The O'Reilly Factor."
The professor sees little change in ratings with the switch, saying that Carlson "has also shown he can take on combative guests and hold their feet to the fire. That should also make O'Reilly devotees happy."
You'll find the complete article at the newspaper's website.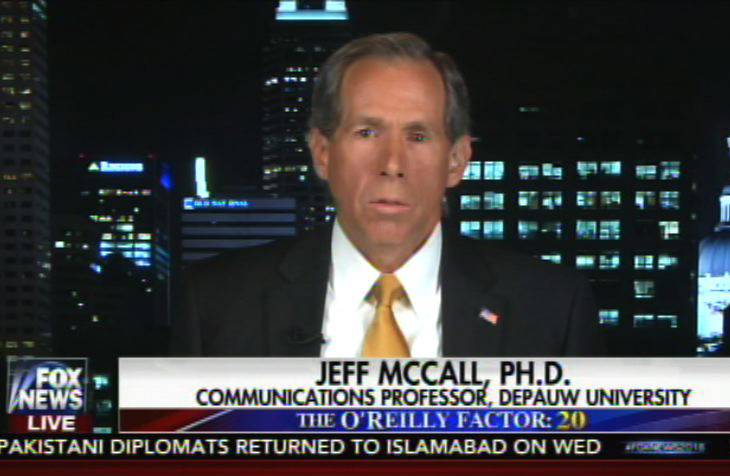 The author of Viewer Discretion Advised: Taking Control of Mass Media Influences, Jeff McCall is a 1976 graduate of DePauw and is regularly quoted in stories on media matters. Last week he discussed Bill O'Reilly's ouster with the Washington Post, and recently authored a newspaper column on the role corporate sponsors play in keeping the airwaves family friendly.
McCall majored in speech (communication) at DePauw and went on to earn a master's degree from the University of Illinois and a Ph.D. from the University of Missouri. A former journalist, he joined the DePauw faculty in 1985 and serves as faculty to DePauw's student radio station, WGRE, where he learned broadcasting as an undergraduate.
Source: The Hill
Back