Richard Roberts '81 Directs Final Edyvean Repertory Theatre Production
May 10, 2002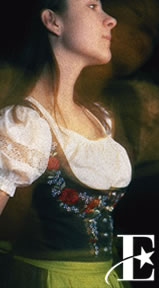 May 10, 2002, Greencastle, Ind. - The Indianapolis Star notes that Richard J Roberts, "who directed his first show at the [Edyvean Repertory Theatre] in 1999, is dramaturg and publications manager at the Indiana Repertory Theatre. His first experience of the Edyvean was in the audience when he was a student at DePauw University." Roberts, a 1981 graduate of DePauw, is directing the final production of the Edyvean's 35-year history, The Sound of Music, which opens tonight.
" 'It's a perfect show that celebrates what the Edyvean is all about,' said Roberts [of] Rodgers and Hammerstein's story of a would-be nun who becomes governess to the seven children of a widowed captain in 1938 Austria. The fact that the Von Trapp family actually escaped from the Nazis by singing its way over the mountains inspired this 1959 musical, which celebrates 'family, hope and inspiration, all the things the Edyvean represents,' Roberts added." Later, the director says, "It's a tribute to the ensemble nature of the theater. Lots of really good actors are playing really tiny parts, because they wanted to be in the last show."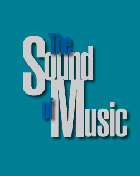 The Edyvean, which was the first theatre to provide American Sign Language interpretation for the hearing-impaired on a regular basis, performs at the University of Indianapolis' Ransburg Auditorium, 1400 E. Hanna Avenue. The Sound of Music can be seen through May 25 on Thursday, Friday and Saturday evenings and Sunday matinees. The final performance will be a sing-along with the audience. For ticket information, call (317) 783-4090.
You can read Marion Garmel's complete article in the Star about Richard Roberts and his production by clicking here. You can also access the Edyvean Repertory Theatre's web site here.
Back