Women's Golf Team Finishes 4th in Division III Championships
May 18, 2002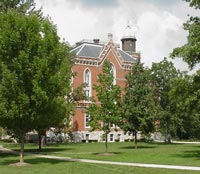 May 18, 2002, South Hadley, Mass. - The DePauw women's golf team finished fourth with a four-round score of 1,387 at the NCAA Division III Championships at The Orchards Golf Club in South Hadley, Massachusetts. The Tigers, coached by Vince Lazar and making their first appearance in the NCAA Championships, shot a 331 during Friday's final round which was second only to Methodist (N.C.) College's 322. Methodist won with a 1,310 followed by Mary Hardin-Baylor (Texas) with a 1,341 and Amherst (Massachusetts) with a 1,384.
Individually for DePauw, sophomore Jessica Schneider led the way with a 345 including an 80 in the fourth round to finish 24th. Freshman Audra Butts was tied for 26th with a 347. Freshman Lindsay Amore finished 30th with a 349, while sophomore Deborah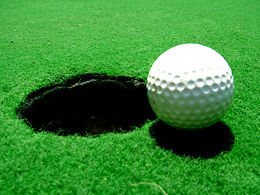 Garriott was tied for 33rd with a 351.
Back