Pulitzer Prize-Winner James B. Stewart '73 Examines the Heart of a Soldier
September 5, 2002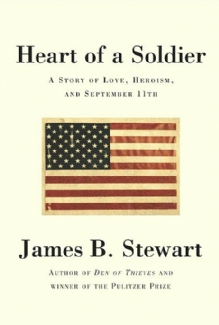 September 5, 2002, Greencastle, Ind. - "I wanted people to understand the magnitude of the loss by knowing one life," says Pulitzer Prize-winning journalist and author and 1973 DePauw University graduate James B. Stewart of his new book, Heart of a Soldier: A Story of Love, Heroism, and September 11th. Published by Simon & Schuster and arriving in bookstores across America now, the book "aims to capture the enormity of the World Trade Center attack by retracing one of the lives lost in the disaster: that of Rick Rescorla," writes Publishers Weekly. A Vietnam veteran, Rescorla headed security for Morgan Stanley's offices in the World Trade Center, where the company employed 2,700 people. After safely evacuating Morgan Stanley's offices in the south tower, Rescorla went back into the building to search for stragglers. His body was never found.
One of America's foremost investigative journalists, James B. Stewart is author of best-selling books such as Den of Thieves, Blind Eye and Blood Sport. The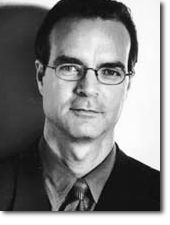 former front page editor of the Wall Street Journal (where he received a Pulitzer Prize for articles on the 1987 stock market crash and the insider-trading scandal), Stewart is currently editor-at-large of SmartMoney magazine and reporter-at-large for the New Yorker. The San Francisco Examiner called him, "the journalist every journalist would like to be." Stewart is also a member of DePauw University's Board of Trustees and is national chair of the Annual Fund.
"I wanted the victims to be real and I wanted people to know and care about someone," Stewart says of his decision to write a book about Rescorla, a decorated war veteran, a happily married man and, in the end, a selfless and decisive individual whose actions last September saved countless lives.
Morgan Stanley's offices were in the south tower. Immediately after the north tower was hit by a hijacked plane, Rescorla ordered everyone to evacuate, even though authorities were saying the south tower was not in danger. A quarter hour later,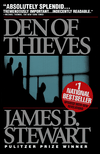 the south tower was hit by a second hijacked jet. "Rescorla's story is about human nature and our capacity to act on behalf of our fellow man," Stewart says. "He was one of the few victims of 9/11 who consciously put his own life at risk, when he wasn't really required to do so, by knowingly going back into the building at a moment of great peril... He was a real human being. He was not just a hero. He led a full, rich life. He was a remarkable human being."
The Dallas Morning News writes, "Most 9/11 books view events through a wide-angle lens, encompassing casts of dozens and even hundreds. Pulitzer Prize-winning author James B. Stewart narrows the field of view to one extraordinary figure... Mr. Stewart's story gives us more than the hero: Rick Rescorla had trod the stern and lonely path of the fighting man until, late in life, he met and married an equally remarkable woman. Thus, when he turned back to save, if possible, one more life, he had everything to lose. The meditations on bravery and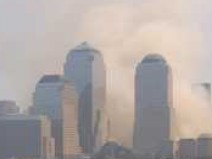 heroism he left in his journal are worth a dozen stone monuments." Publisher's Weekly opines, "Stewart's narrative is fast-paced, fluid and impressively detailed."
You can read more about Heart of a Soldier: A Story of Love, Heroism, and September 11th in articles on MSNBC.com here, in the Dallas Morning News here, the Los Angeles Times (click here), and the Daily Record of New Jersey (click here). You can order the book at Barnes & Noble.com and Amazon.com.
James B. Stewart is scheduled to appear on NBC's Today show next Wednesday, September 11, to talk about his new book.
Back