Feminist Scholar Susan Gubar Speaks Tuesday
February 27, 2004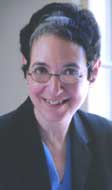 February 27, 2004, Greencastle, Ind. - Called "one of the founders of contemporary feminist literary criticism" by Publishers Weekly, Susan Gubar will come to DePauw University Tuesday, March 2, to speak on "A Feminism of One's Own." The lecture will begin at 7:30 p.m. in the auditorium of the Richard E. Peeler Art Center, 10 West Hanna Street, and is free and open to the public. Gubar will focus on how the situation of women in higher education has changed since 1929, when Virginia Woolf described its uneasy state in A Room of One's Own.
Susan Gubar is distinguished professor of English and women's studies at Indiana University in Bloomington, and is perhaps best for the 1979 book, The Madwoman in the Attic: The Woman Writer and the Nineteenth-Century Imagination, which she wrote with her colleague at Indiana University, Sandra Gilbert. This book was the first of a series of projects Gilbert and Gubar collaborated on, which include Shakespeare's Sisters: Feminist Essays on Women Poets and The Norton Anthology of Literature about Women. In the late 1980s and early '90s, Gilbert and Gubar collaborated on three volumes of essays about women writers, culture, and war in the twentieth century. Their work changed the face of literary scholarship in the US, was nominated for a Pulitzer nomination and earned the pair recognition in 1985 as Ms.Magazine's "Women of the Year."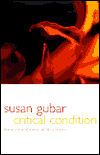 More recently, Susan has written about race in American literature (Racechanges: White Skin, Black Face in American Culture, 1997), feminist theory and criticism (Critical Condition: Feminism at the Turn of the Century, 2000), and post-World War II poetry (Poetry After Auschwitz: Remembering What One Never Knew, 2003).
Her DePauw lecture will be based on her work-in-progress, A Feminism of One's Own, which she describes as "more creative than scholarly... an experiment in what I'm calling 'narrative criticism.'" She'll focus on the intellectual history of gender studies as well as on women in the academy.
Back