Grammy Nominated Black Eyed Peas In Concert at DePauw April 17
February 25, 2004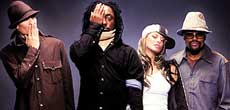 February 25, 2004, Greencastle, Ind. - "They aim to unite musical communities by serving up radio-friendly tunes while maintaining their hardcore integrity," writes MTV.com of the Black Eyed Peas. On Saturday, April 17, the hip-hop group that was nominated for three Grammy Awards this year will perform the Union Board's spring concert at DePauw University's Kresge Auditorium. Tickets for the performance, which begins at 8 p.m., are on sale to DePauw students in the Hub from noon to 1 p.m. daily, and to the general public beginning March 8, through TicketMaster. Premium reserved seats are $15; general admission is $10.
Ever since they were a fledgling group in the environs of Los Angeles, the Black Eyed Peas have flaunted a passionate, energetic hip-hop spirit people have always been drawn to. They've earned fans worldwide with their inventive approach to hip-hop music, inspiring people with loose rhymes, and a positive spirit and funkafied vibe. The Peas' latest album Elephunk contains the hit single Where Is the Love, which in December won a Billboard Music Award as mainstream top 40 track of the year. At this month's Grammy Awards, Black Eyed Peas were nominated for record of the year, best rap/sung collaboration, and best engineered album.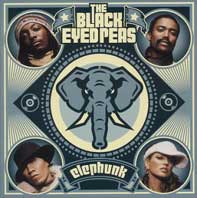 The Black Eyed Peas are will.i.am, apl.de.ap, Taboo and newcomer Fergie. Pop Matters.com's Terry Sawyers called Elephunk "one of the essential hip-hop records of the year," adding, "their flow has an electrifying tactility to it, like someone tapping out the track with their hands on your body. The undergirding backgrounds themselves are marvels of complexity, lush with beats built on a variety of musical slants and instruments... The organizing principle of this band seems to be that you have a good time and that no one gets hurt in the process. If Elephunk doesn't move you, if you don't end up with a massive grin slapped across your face, if you don't heed the built-in dance demands, then check your pockets; there should be a receipt for your soul in there somewhere."
Read the entire review by clicking here. Visit the Black Eyed Peas' official Web site here.
Back