Swing Into Spring with Concerts Each Thursday: 'DePauw Jazz at the Duck'
March 1, 2005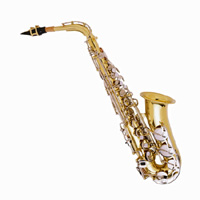 March 1, 2005, Greencastle, Ind. - Lovers of live music and jazz should plan their Thursday evenings around Greencastle's newest music series: DePauw Jazz at the Duck. Featuring a lineup that includes Grammy Award winner Chip McNeill, local favorites Randy Salman and Tad Robinson as well as the talented DePauw University Combos and Jazz Ensemble, the series looks to provide a haven for music lovers in the greater Greencastle area. The concerts, all free of charge, will take place each Thursday in the Walden Inn's Fluttering Duck.
"We're really hoping to provide the campus and community with a space to check out some great live jazz and blues," says bass player, series organizer and director of marketing at DePauw's School of Music, Paul Musser. "The lineup is a nice mix of professional and student groups that should
attract a wide audience."
With support from both DePauw University and the Walden Inn, DePauw Jazz at the Duck will take place Thursday nights beginning March 3 with Musser's own jazz quartet, which features him on bass, guitarist Young Kim, saxophonist Casey Fitzpatrick and drummer Chris Baker. All of the events are free and open to the public and begin at 9 p.m.
Saxophonist Randy Salman (seen at right) brings his trio, which features guitarist Sandy Williams, to the Walden Inn on March 10. St. Patrick's Day will be a memorable one with local blues hero Tad Robinson and his group providing the entertainment. After a one-week hiatus for DePauw's spring break, the series resumes March 31 with Indianapolis-based jazz trio 3rd Man, which features DePauw faculty member Jack Helsley on bass.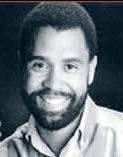 April's events kick off with a visit by the DePauw Jazz Ensemble and director Randy Salman on the seventh of the month. The following week marks a visit by Grammy winning saxophonist, arranger and composer Chip McNeill and his quartet. On April 21, the DePauw Jazz Combos showcase their musical achievements. The month closes on April 28 with a special jazz sextet featuring DePauw faculty members Randy Salman, trumpeter Lennie Foy (seen at left), and pianist Gary Walters.
"I think it is a great idea for our community," says Tad Robinson of the series. "Hopefully it will be a big success."
For more information on DePauw Jazz at the Duck, send an e-mail here.
Back