Bestselling Author Naomi Wolf to Discuss Implications of "Hooking Up" in September 21 Ubben Lecture
August 2, 2005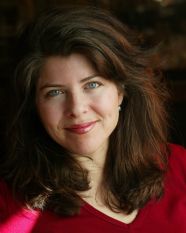 August 2, 2005, Greencastle, Ind. - Naomi Wolf, whose landmark international bestseller The Beauty Myth was called one of the most important books of the 20th century by the New York Times, will bring her insights to DePauw University on Wednesday, September 21. Wolf will discuss "Hooking Up: Sex, Alcohol and the Death of Romance on College Campuses" in a Timothy and Sharon Ubben Lecture that will begin at 7:30 p.m. in Kresge Auditorium of DePauw's Performing Arts Center. From 3:15-3:30, Wolf will greet students and faculty members and sign books at the DePauw Women's Center. Like all Ubben Lectures, the speech is free and open to the public (see complete list of past Ubben Lecturers by clicking here).
A graduate of Yale and a former Rhodes Scholar, Naomi Wolf challenged the cosmetics industry and the marketing of unrealistic standards of beauty, launching a new wave of feminism in the early 1990s with The Beauty Myth. The book "presents a provocative and persuasive account of the pervasiveness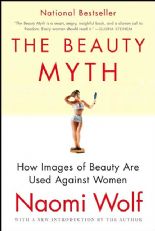 of the beauty ideal in all facets of Western culture, including work, sex, and religion," noted Library Journal. "In showing how this myth works against women and how women sabotage themselves by their complicity with this impossible standard, she discusses at length two unfortunate consequences: the growth in the number of bulimic and anorexic women and the increasing popularity of cosmetic surgery."
As Newsweek recently reported, 78% of college students say they have "hooked up," usually after consuming alcohol. According to Wolf, young women feel pressured to live up to the unrealistic sexual standards of the pornographic industry, but also fear being called 'sluts' if they are too sexually assertive. Young men feel the pressure to 'score' and have casual conquests without getting emotionally involved. The result? Hooking up. Rather than simply condemning this practice, Wolf's lecture explores why it is a symptom of something deeper: the reality that students are pressured with millions of sexual images but lacking a real set of values surrounding sexuality. In her lecture, Wolf forges, with the students' participation,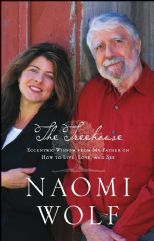 a realistic set of sexual ethics that will help them address real-life situations and take responsibility for their own value-based decisions.
Naomi Wolf's passionate views span the lessons from all of her books, which include Fire With Fire: The New Female Power, Promiscuities: The Secret Struggle For Womanhood, and the newly-released The Treehouse: Eccentric Wisdom from My Father on How to Live, Love and See. She has written essays for the New Republic, Wall Street Journal, Glamour and the New York Times.
In 2000, Wolf made headlines as a consultant to the presidential campaign of Al Gore. Glamour magazine named Wolf 'Woman of the Year,' and she was one of TIME magazine's 50 most notable leaders under age 40. Wolf is also co-founder of The Woodhull Institute for Ethical Leadership, an organization that teaches young women how to become leaders and agents of change in the 21st century. Woodhull has graduated over 800 students.
Naomi Wolf wrote an essay on the controversial book,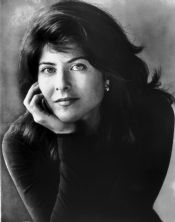 The Truth About Hillary by Edward Klein, that was published in the July 24 edition of the New York Times. You can also access an article, "The Porn Myth," that she contributed to New York magazine in 2003.
The Ubben Lecture Series has brought distinguished individuals to the DePauw University campus since 1986, including 2004 presidential candidate and retired General Wesley Clark, former British Prime Ministers Margaret Thatcher and John Major, Ambassador Paul Bremer, Hotel Rwanda's Paul Rusesabagina, National Football League Most Valuable Player Peyton Manning, General Colin Powell, Ross Perot, Shimon Peres, Spike Lee, Mike Krzyzewski, Harry Belafonte and ice cream entrepreneurs Ben & Jerry.
To view a complete list of Ubben Lecturers, which includes links to video clips and news stories, click here.
Back