Tuition and Fees for 2007-08 Announced
February 1, 2007
February 1, 2007, Greencastle, Ind. - Tuition, room and board and fees for the 2007-08 academic year at DePauw University were set by vote of the Board of Trustees at their winter meeting. The 6.24% increase will enable DePauw to continue to support a first-rate faculty and small class sizes that promote faculty-student interaction, as well as the innovative programs that are hallmarks of the University.
The student charges for 2007-08 will be:
Tuition $29,300
Room $4,250
Board $3,850
Health Service Fee $230
Student Activity Fee $170
"As we prepare our students to be intellectually and economically competitive in the global economy, a DePauw education is more relevant than ever," says Neal B. Abraham, executive vice president of the University.
Adds Richard Speller, vice president for finance and administration, "The overall experience that DePauw offers its students is unique and comes at a cost. In fact, without the strong financial support we receive from DePauw alumni each year our tuition would be much higher than it is."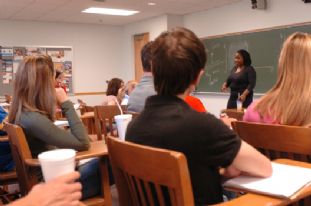 Speller says the "real cost" of a DePauw education is approximately $42,900 per student, 32% higher than total tuition. Generous contributions from alumni through the Annual Fund, as well as income from the University's endowment, make up the difference between what the University charges students and the real cost to educate.
"It's also important to note that more than 90% of our students receive some form of financial assistance from DePauw, which reduces their out-of-pocket costs," adds Speller.
The 2006 National Survey of Student Engagement (NSSE), released in November, found that the experiences of students at DePauw are significantly more challenging, stimulating, interactive and dynamic than those provided at peer institutions and the national average of all colleges and universities. The University performs especially well in the areas of level of academic challenge, active and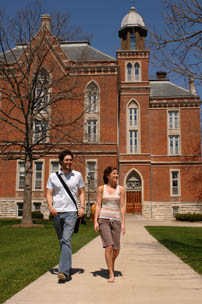 collaborative learning, student-faculty interaction, enriching educational experiences.
A number of other national surveys and publications have also given DePauw's academic programs and campus environment high marks. The 2007 edition of U.S. News & World Report's "America's Best Colleges" lists DePauw University in the top tier of national liberal arts colleges for a seventh consecutive year. "DePauw is a midwestern match for many more expensive, small, private East Coast Colleges," asserts Barron's Best Buys in College Education. DePauw is again among the The Best 361 Colleges in the 2007 guide, and historic East College is pictured on the cover of America's Best Value Colleges: 2007 Edition, which lists DePauw as one of 150 colleges offering excellent academics, generous financial aid packages and relatively low costs.
Prospective students who would like more information on DePauw University, including access to an online application form, can click here.
Back