Alumni Board Issues Participation Challenge to Graduates of the Last Decade
October 31, 2007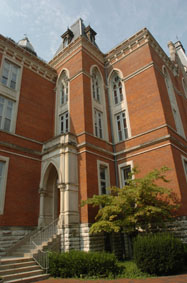 October 31, 2007, Greencastle, Ind. - The Alumni Association Board of Directors will mark the 10th anniversary of DePauw University's Graduates of the Last Decade (GOLD) Program by matching all Annual Fund gifts by alumni in the classes of 1998 - 2008.
The Alumni Association Board of Directors is made up of 55 members nominated by DePauw alumni. "By creating this challenge, our message to young alumni is clear: You are a vital part of DePauw," announced Lisa Henderson Bennett, 1993 DePauw graduate and Alumni Board president. "The Alumni Board is focused on both supporting your continued growth and backing your participation of any amount in the Annual Fund this year. Young alumni participation is critical to our aspiration that we crest the 40% alumni participation mark soon."
The Alumni Board Participation Challenge for Graduates of the Last Decade is an important aspect of the GOLD 10th anniversary celebration, which will include GOLD events in ten cities this year. Expanded GOLD programming kicked off with a GOLDen Opportunities event in August, featuring the professional development advice of Tim Solso '69 and other alumni leaders.
"I'm excited to see our board focusing on young alumni," says Toby Butler, 2004 DePauw graduate and one of twelve GOLD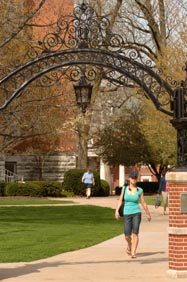 members on the Alumni Board. "What's special about this challenge is its emphasis on staying a part of DePauw, and giving to the Annual Fund is an easy way to do this. Any young alum is eligible for the match, regardless of the amount given. After all, a lot of 'little bits' can make a huge impact on a lot of what we loved about DePauw."
Adds Marcus Veatch '75, chair of the Alumni Board Development Committee, "Since the tuition dollars that students pay cover less than half of the cost of a DePauw education, the Alumni Board has long emphasized the importance of giving back to keep the benefits of a DePauw education accessible. As a board whose membership spans across several decades of graduation including GOLD, we always achieve 100% Annual Fund participation through our 'personal best' gifts. We are excited to share the spirit of this tradition with young alumni."
Alumni may learn about and participate in the Alumni Board Participation Challenge for Graduates of the Last Decade by clicking here.
Back