Michigan Newspaper Selects Toby Jones '83 for Sports Reader Panel
November 14, 2007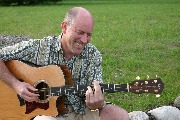 November 14, 2007, Greencastle, Ind. - Toby Jones, associate pastor at the First Presbyterian Church in Harbor Springs, Michigan, and 1983 graduate of DePauw University, has been appointed a sports reader panelist at the Petoskey News-Review. Jones and seven other appointees bring "a divergence of informed opinion" to the newspaper, according to the publication.
"These eight, like most sports fans, aren't afraid to let that opinion be known, even if they are a Buckeye in the land of Wolverines and Spartans. We'll be checking in periodically with our panelists, getting their -- hopefully -- varied opinions on events, games, teams, etc.," notes the paper.
Raised in Cleveland, Jones is "a Browns fan, an Indians fan, a Cavs fan -- all these teams that come close but never win," he says. The story adds, "Jones, who moved to Harbor Springs with his family from New Hampshire five years ago, was a sports writer and editor of the student newspaper at DePauw University in Greencastle, Ind. With a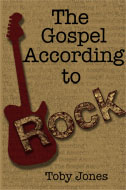 background like that, he's obviously intelligent, well-adjusted and knows everything there is to know about everything. Oh, and has coached high school tennis, soccer and basketball, among other sports, and played tennis at DePauw."
Read the complete text at the News-Review's Web site.
Toby Jones -- a Rector Scholar at DePauw who later earned a degree from Princeton Theological Seminary -- is also a musician, and has performed gigs with gigs with Darius Rucker, Livingston Taylor, and the late Brad Delp of the group Boston. Read more about Jones and his book, The Gospel According to Rock, by clicking here.
Back