Michael Montagano '03 is Candidate for Congress
January 25, 2008
January 25, 2008, Greencastle, Ind. - "I am running to support Hoosiers of all walks of life who are calling for change and a new generation of leadership," says Michael A. Montagano, an attorney and 2003 graduate of DePauw University, who is a candidate for the U.S. House of Representatives. A Democrat, Montagano is seeking Indiana's Third District seat, which is currently held by Republican Mark Souder.
A story in the Warsaw Times-Union reports on a tour of eight counties by Montagano. "I believe we are in a crossroads as a state where 80 percent of the state believes we are headed in the wrong direction," he says. "We have a choice to decide which local representativeswe send to Washington to represent us, and we have a decision to seek decline or go in the direction of change."
Jennifer Peryam writes, "Before pursuing the campaign full time, Montagano was an attorney with law firm Stuart & Branigin, specializing in higher education law. He was a 2005 recipient of the American Bar Association Award of Recognition for Excellence in Local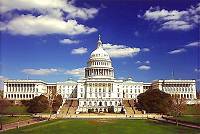 Government and Land Use Law. He earned a bachelor's degree from DePauw University, majoring in economics and political science. He graduated cum laude from Indiana University School of Law as a Law and State Government Fellow."
Access the complete story at the newspaper's Web site.
Back