Nichole Wilson '99 Honored by the Center for Leadership Development
April 5, 2008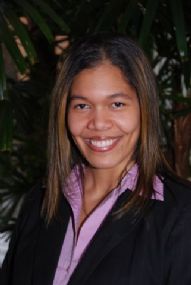 April 5, 2008, Greencastle, Ind. - Nichole (Nicholson) Wilson, rehab and sports medicine manager for Community Health Network in Indianapolis and 1999 graduate of DePauw University, has received the Center for Leadership Development's 28th Annual Minority Business and Professional Achievers "Up & Coming Award." An item at the Web site of the Indianapolis Star notes, "A 1993 graduate of the CLD's Self Discovery Leadership Program, Wilson is now returning to mentor young women. In 2007, she was a facilitator for the Precious Miss Program, educating young women in African-American history, self-awareness, effective leadership, academic excellence, community service and health and fitness."
"My mother, grandmother, aunts and others encouraged me to stay on the right track when I was growing up," Wilson says. "They got me involved in things at a very young age, even if it was just helping someone out around the neighborhood. If someone has less than I do, I ought to be helping them out."
"Nichole is a tremendous talent, and she grew up in many of CLD's programs," states Jill Parris, vice president of human resources at Community Health Network.

"She's a product of the CLD process, and she has demonstrated wonderful leadership skills."
Read more at IndyStar.com.
Back