Anne Schaufele '07 Will Conduct Research in El Salvador as Fulbright Scholar
May 29, 2009
May 29, 2009, Greencastle, Ind. — Anne M. Schaufele, a 2007 graduate of DePauw University, has been awarded a Fulbright U.S. Student scholarship. The grant will support Schaufele's research project in El Salvador, "From Airport to Barrio: Effective Programming to Reintegrate Repatriated Salvadorans."
Fulbright student grants aim to increase mutual understanding among nations through educational and cultural exchange while serving as a catalyst for long-term leadership development.
Schaufele becomes the fourth member of the DePauw community to receive a Fulbright Award for the coming year. Three May 2009 graduates of the University also received Fulbright grants: Ross A. Robinson will spend the next academic year in Germany teaching English to young people. Lauren A. Wendling plans to travel to South Korea through an English Teaching
Assistantship. Todd J. Schmid will spend a year conducting research in Paraguay as a result of receiving an international graduate study and research grant.
A conflict studies and Spanish double major, Schaufele spent the Fall 2005 semester at the American University in Washington, D.C., participating in a U.S. foreign policy seminar. For the Spring 2006 term, she studied in Spain at the University of Granada Center for Modern Languages. She is fluent in German and Spanish and has has been an active volunteer leader with Amnesty International since high school, including restarting an Amnesty International chapter at DePauw. She is currently working as staff assistant to the American Bar Association's Commission on Immigration.
"In conjunction with the Central American Resource Center (CARECEN) International, I propose to examine the processes by which the Salvadoran government and non-governmental organizations address the human rights needs of repatriated Salvadorans," Schaufele notes. "I plan to identify the most salient needs, and the perceived results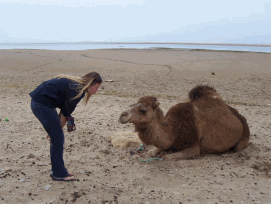 of organizational programming towards meeting those needs, through extensive research into existing programs and interviews with a sample group of repatriated Salvadorans."
Sponsored by the U.S. Department of State, the Fulbright U.S. Student Program is the largest American international exchange program offering opportunities for students and young professionals to undertake international graduate study, advanced research, university teaching, and teaching in elementary and secondary schools worldwide. The U.S. Student Program currently awards approximately 1,500 grants annually in all fields of study, and operates in approximately 155 countries worldwide. Fulbright full grants generally provide funding for round-trip travel, maintenance for one academic year, health and accident insurance and full or partial tuition. Since its inception

in 1946, the Fulbright Program has provided more than 286,000 participants, chosen for their leadership potential, with the opportunity to observe each others' political, economic and cultural institutions, exchange ideas, and embark on joint ventures of importance to the general welfare of the world's inhabitants. Learn more by clicking here.
Douglas E. Harms, Herrick E.H. Greenleaf Professor of Computer Science at DePauw, is the University's Fulbright Program Adviser. To contact Dr. Harms, the recipient of a Fulbright Award for the 2004-05 academic year, send an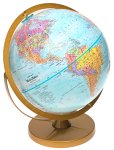 e-mail to dharms@depauw.edu.
DePauw University is among the "Top Producers of Fulbright Awards for U.S. Students, 2008-09" according to a chart published in the October 24, 2008 edition of the Chronicle of Higher Education. The publication notes that three 2008 DePauw graduates received Fulbright Awards to study and live abroad for a year, and that 17 students at the University applied for the prestigious grants.
DePauw also ranks among the top 10 baccalaureate institutions in the nation for the total number of students who studied abroad in 2006-07, according to the 2008 Open Doors report. Learn more in this story.
Back